United Wagon Company is officially a supplier to Deutsche Bahn
Status as a Q2 supplier to Deutsche Bahn and the EN 15085 welding certificate create new opportunities for UWC in the European market.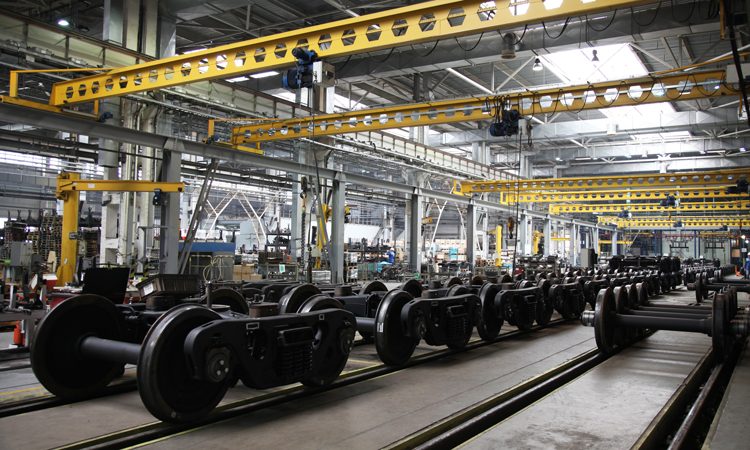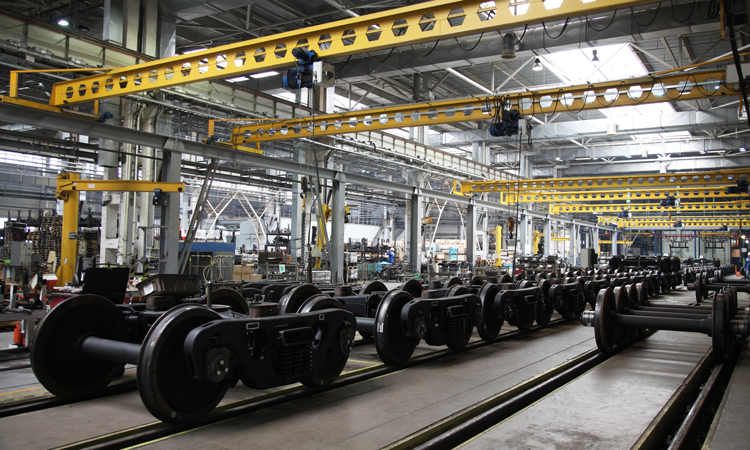 The wheel sets shop at Tikhvin Freight Car Building Plant, owned by UWC
The United Wagon Company (UWC) has successfully passed a quality audit by Deutsche Bahn to act as a supplier of freight cars to the German company.
This approval is a milestone in the development of UWC's export strategy and expansion of its presence in the European market.
The audit was carried out by specialists of Deutsche Bahn, who reviewed the quality management system at UWC, the All-Union Research and Development Centre for Transportation Technology (VNICTT) and the Tikhvin Freight Car Building Plant (TVSZ), which are both owned by UWC.
The audit gave a high assessment of the design and production processes used for the new freight car models, quality assurance, warranty and service maintenance. In total, the audit covered more than 20 aspects of the business. The final score was calculated as the sum of scores for all criteria based on a 100-point scale and was presented as a 360-degree chart. The railway holding received scores in a range from 90 to 100 points on 18 counts and from 80 to 90 points on five counts.
Maxim Kuzemchenko, Deputy CEO for Business Development at UWC, said: "When we agreed to the audit, we understood that we would be tested to the most stringent quality standards in the railway industry. But we knew that UWC can compete as an equal in international markets and deliver the range of products that operators need at high levels of quality. The status of a Q2 supplier for potential freight railcar projects gives independent confirmation of this fact. We hope that Deutsche Bahn's assessment will serve as a signal to the whole of the European market. UWC is now the only freight car manufacturer outside the European Union which has the right to supply cars to companies in Europe."
In addition to the Deutsche Bahn audit, the Tikhvin Freight Car Building Plant has successfully passed certification to the EN 15085 Welding of Railway Vehicles and Components European standard.
Jens Baselt, Quality Engineer at Deutsche Bahn, said: "DB has been seeking partners that meet our criteria in terms of quality, security of supplies and pricing policy. The audit conducted at UWC let us expand our pool of potential vendors of freight cars and their components. During the audit, we saw a highly motivated company with modern advanced infrastructure. I feel that UWC meets every prerequisite for precise implementation of potential projects with Deutsche Bahn."