Network Rail's plan to improve East Coast Main Line is approved
More services, new trains, reduced congestion and shorter journey times will be present on the rail network once Network Rail's upgrades are complete.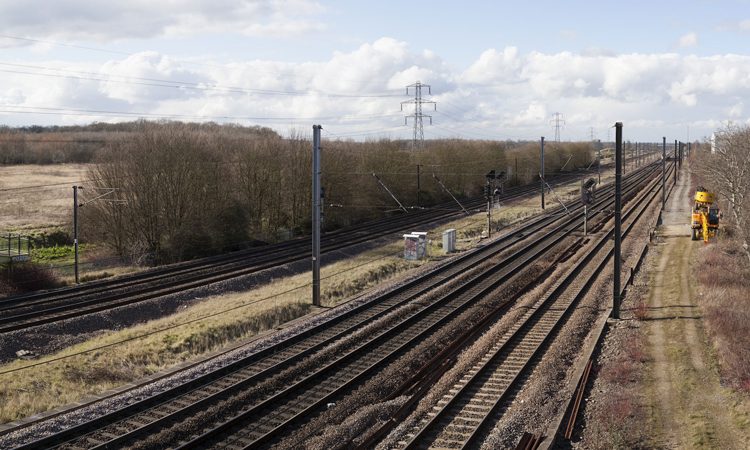 Credit: ARUP
A Network Rail proposal to construct a new section of railway underneath the East Coast Main Line has been permitted by the Secretary of State for Transport.
The improvement is part of the Railway Upgrade Plan and will link the Stamford lines and the Great Northern Great Eastern lines at Werrington Junction near Peterborough.
Currently, slow moving freight trains cross over three lines of the East Coast Main Line, causing high-speed passenger trains to slow down on the approach to Werrington Junction. This multi-million pound investment will mean freight trains no longer need to do this and can instead travel under the East Coast Main Line.
The project, when combined with upgrades elsewhere along the route, will mean greater capacity on the line and the operation of additional passenger services.
Network Rail has worked closely with members of the public and key stakeholders on the project and their feedback selected a railway underneath the East Coast Main Line as the preferred option for the scheme.
This investment, combined with the introduction of new trains, other schemes on the route and revised timetables will not only create space for additional train services between London and the North, but will help ease congestion and reduce journey times.
Work on the project will begin later in 2018 and is expected to be completed by early 2021.
Rob McIntosh, Route Managing Director at Network Rail, said: "We're delighted that these plans to improve capacity on the East Coast Main Line have been approved by the Secretary of State for Transport. This is a significant investment into the railway in this area which, when coupled with other upgrades on this route, will have widespread benefits for those travelling between London and the North through an increased capacity of 33 per cent.
"This vital upgrade will ensure we can provide an improved service for passengers and will create a more modern, reliable and resilient railway suitable in meeting the needs of the communities and economies our railway serves."