Interiors to enhance passenger comfort in the future
The International Design Forum at InnoTrans 2018 will showcase the train of ideas; presenting visions of passenger comfort in the future.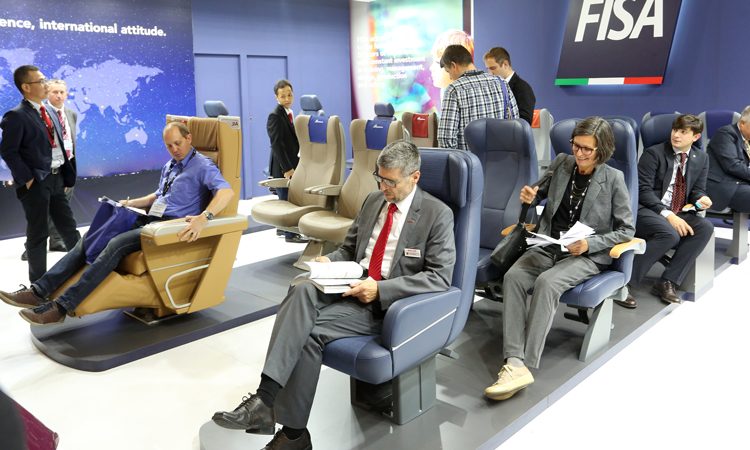 Credit: InnoTrans
In times of increasing mobility, train design is becoming a key topic. Interiors should not only be durable, but well-designed and good-looking, and they must meet customers' wide-ranging and growing demands, be they for commuters, small families or the elderly.
At InnoTrans, the leading international trade fair for transport technology, 'Interiors' represents one of the five segments. On an area covering 15,000m2 approximately 300 exhibitors are showcasing the latest air-conditioning and catering products as well as seating, door, window, toilet, equipment and lighting systems.
Among the products making their first international appearance are the lighting systems from LCC (Laser Crystal Ceramics). Unlike LEDs, they are organically coated, maintenance-free and consume 50 per cent less energy than previous systems. This new lighting technology was developed in South Korea and Switzerland and will initially be used on passenger trains (Hall 1.1, Booth 102).
Growag from Poland (Hall 1.1, Booth 316) is showing its EQUINOX premium armchair, a world premiere that fulfils high standards, ergonomically and in terms of styling. It is infinitely adjustable due to its modular design. Its innovative materials and design ensure it is lightweight too.
"Nowadays, when designing train interiors one has to take the market's ever-growing passenger comfort needs into account and make environmentally-friendly products," said Growag's Export Manager, Michal Drewniok. "Using innovative materials on our EQUINOX armchair has allowed us to reduce the amount of welding as well as overall weight, both of which lead to energy savings."
A frontal evacuation system enabling passengers to leave a train quickly from the end of the vehicle is also making its first international appearance. It is intended to be used in tunnels and has been developed by Schließ- und Sicherungssysteme GmbH (Hall 1.1, Booth 304) in collaboration with Siemens.
PLANT "EKVATOR" (Hall 5.1, Booth 100) from the Ukraine is also debuting with a new product. It has designed a new air-conditioning system which can automatically cool, heat or ventilate passenger vehicles. It can operate at temperatures between -40 and +45 degrees centigrade, and its use of frequency converters ensures energy savings of up to 40 per cent.
A 1:1 scale model at the South Entrance will present a vision of regional train travel in the future. Trade visitors can experience the double-decker train of ideas (Ideenzug) designed by Deutsche Bahn. It offers fitness programmes and features a public viewing area, gaming consoles, swivel chairs, as well as family and work areas.
On 19 September, under the heading of 'From interior visions to extended mobility – innovative transport solutions for a changing world', the International Design Forum will present cross-sectoral developments in intermodal transport, such as new sensor technology that enables easier, intuitive communications between customers and transport operators.