Goldschmidt Thermit Group acquires PLR, a company from Magdeburg
PLR is the sole supplier of ultrasonic and eddy current technology for inspection trains of the German railways (Deutsche Bahn AG).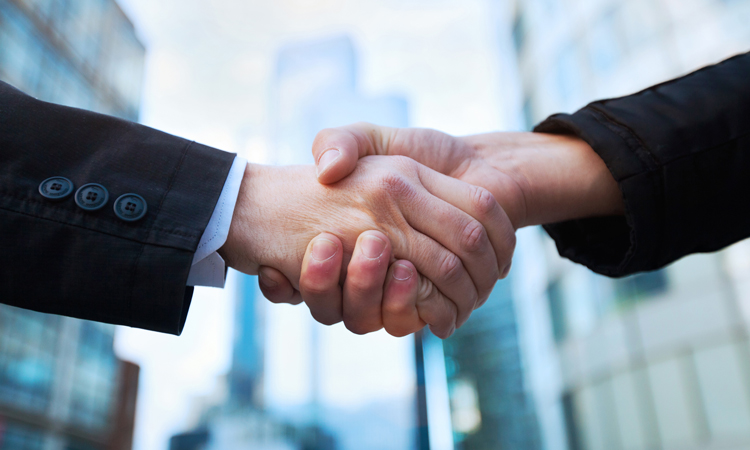 The Goldschmidt Thermit Group has expanded its product range with the acquirement of Prüftechnik Linke & Rühe GmbH (PLR), a company in the field of eddy current and ultrasonic inspection for the railway sector.
"In the railway sector there is a global demand for modern solutions. PLR brings extensive know-how in the field of non-destructive testing of rail infrastructure to the Goldschmidt Thermit Group. This excellently complements our product portfolio in the area of measurement technology. The product range of PLR fits in perfectly with our digital strategy," said Dr. Hans-Jürgen Mundinger, CEO of the Goldschmidt Thermit Group. "We are very happy that in the future the employees of PLR will make their innovative engineering available to customers under the flag of the Goldschmidt Thermit Group."
The acquisition of PLR allows the Goldschmidt Thermit Group to offer customers a one-stop shop for all their required technology in the field of measurement and inspection technology for the analysis of their railway network. The combination of the digital acquisition of measurement and inspection data used to determine and localise rail defects gives the Goldschmidt Thermit Group new momentum in the area of predictive maintenance.
"The global network of the Goldschmidt Thermit Group enables us to open up new markets and achieve international growth. Our high-tech solutions in the area of ultrasonic and eddy current inspection technology perfectly complement the areas of measurement technology and the range of vehicles of the Goldschmidt Thermit Group," commented Sven Rühe, Managing Director of PLR.
In addition to the railway industry, the products and services of PLR also successfully find application in the automotive industry, aerospace and field of mechanical engineering. In the area of inspection services a highly qualified team of engineers and technicians in the industrial sector of machine and plant construction carry out non-destructive inspections according to international standards. In the area of inspection technology the focus is on the development, production and servicing of automated rail inspection systems including specific analysis and evaluation software and also inspection equipment and sensors according to customer-specific requirements. In an accredited laboratory eddy current and ultrasonic inspection devices are examined along with portable mobile devices and stationary magnetisation devices for conformity to the standard requirements and manufacturer specifications.
In 1990 PLR was one of the first industrial companies to be founded in Magdeburg after the reunification of Germany. In the meantime, cooperation with research institutes and customised research and development contracts has enabled the company to become a well-known developer and manufacturer of ultrasonic and eddy current devices.