Ukraine Railways to acquire up to 6,500 new gondola-type railcars
Upgrading and modernising Ukraine's freight railway fleet is a major contributor to strengthening the country's regional and international integration.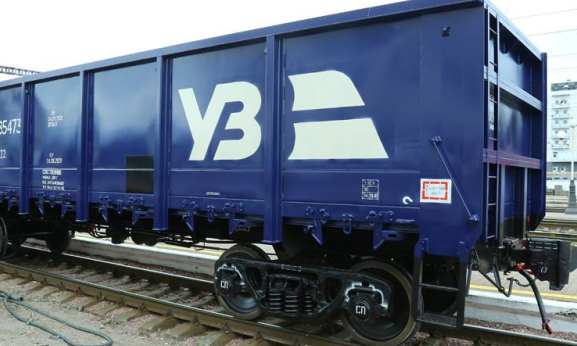 Ukraine Railways' (UZ) investment programme will receive a senior loan of $150 million from the EBRD to acquire up to 6,500 general purpose open freight gondola-type wagons.
The investment programme will help maintain UZ's capacity, significantly improve its efficiency and reduce greenhouse-gas emissions produced by its operations. The new rolling stock is expected to help carbon dioxide emissions fall by up to 80,000 tonnes per year.
The financing will be combined with corporate governance reforms at UZ and its subsidiaries. The development and implementation of a Corporate Governance Action Plan and an Anti-Corruption Action Plan will introduce measures such as the appointment of independent directors, business planning, the establishment of an audit committee, an internal audit function and anti-corruption measures, making it a benchmark for other state-owned enterprises in Ukraine.
The EBRD will also assist UZ in certifying and improving its procurement processes and implementing an energy management information system, which will lead to better overall efficiency. This will be funded by the EBRD Shareholder Special Fund.
UZ possesses a total track length of over 23,000km, making it the 14th largest network in the world. It is the world's sixth largest rail passenger transporter and seventh largest freight transporter. The EBRD has supported the transformation of the state-owned enterprise into a commercially-run corporate.
The EBRD is the largest international financial investor in Ukraine. To date the bank has made a cumulative commitment of almost €12.1 billion across 400 projects since it started operating in the country in 1993.