Cable theft on UK rail network rises 85 per cent in one year
According to recent analysis of British Transport Police (BTP) data, railway passengers now suffer on a daily basis as metal thieves get more organised.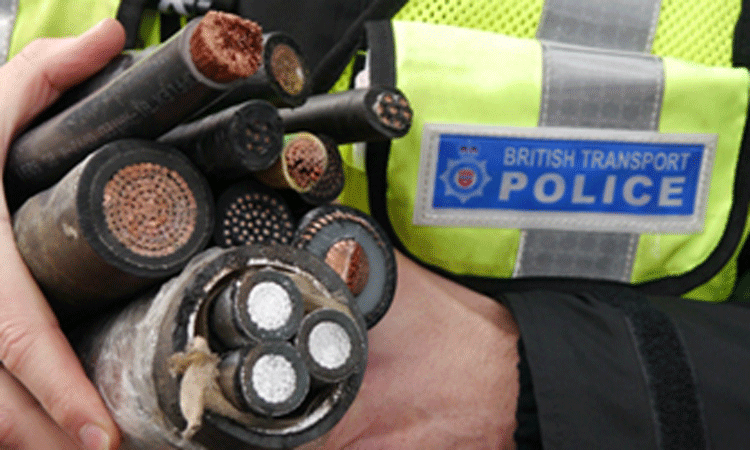 Credit: Network Rail
The latest analysis of British Transport Police (BTP) data by VPS Security shows that cable theft has increased sharply in the last year with live cable thefts rising by 85 per cent.
Combined with non-live cable thefts, which rose by 54 per cent over the same period, the total number of metal thefts in a year has risen from 257 to 453, according to BTP's latest 2017-2018 BTP annual summary. That means railway cable is now stolen at more than a daily rate on the UK's network, up from five times a week the previous year. 
Arson on railway property also saw a surge in the last 12 months, almost doubling from 74 to 143 incidents in 2017/2018. Trespass, which the police categorise as a 'line of route' crime, now accounts for 43 per cent of all disruption to services. This data indicates that disruption from trespass accounts for some 10,000 hours in delays due to police investigating such incidents.
Phil Bunting, a Director of VPS Security, said: "Metal theft, arson and vandalism are crimes that have a serious impact on freight and on passengers getting to and from work or to see family. Stealing even just a few pounds worth of cable can leave thousands of railway passengers and many tonnes of freight stranded for hours."
Phil continued: "The Scrap Metal Dealers Act in 2013 and the police have significantly helped reduce the theft of copper and cable over that five-year period. The numbers of thefts had been dropping, until now that is, and the suspicion is, that they are increasingly the result of more organised crime. This particular rise comes at a time when copper prices have fallen, which is a worrying trend. It may mean this problem could even get worse if we don't keep an active eye on the issue."
Rail tracks and cable run through both urban environments and remote areas, so they are vulnerable to tampering, damage or removal by trespassers, vandals, thieves and saboteurs.
VPS Security researches current issues and designs solutions to protect remote or challenging sites such as railways, highways, construction and utility sites across the UK, with an advanced mix of CCTV, wireless and remote monitoring technologies.
Related organisations
Related regions