NCTD completes full implementation of Positive Train Control
PTC is an integrated command, control, communications and information system that alerts train engineers when certain unsafe conditions exist, and stops the train when conditions warrant.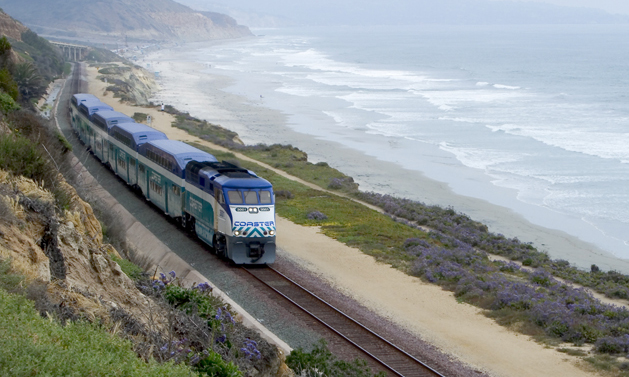 North County Transit District (NCTD) has achieved full implementation of the federally-mandated Positive Train Control (PTC) safety system for 58.5 miles of track within the San Diego County portion of the Los Angeles-San Diego-San Luis Obispo Rail Corridor (LOSSAN).
NCTD is one of only four agencies that completed PTC implementation by the federally-mandated deadline of 31 December 2018.
PTC is designed to prevent train-to-train collisions, derailments caused by excessive train speed, train movements through misaligned track switches and unauthorised train entry into work zones. This system increases the safety of all who use the rails.
In September 2018, the Federal Railroad Administration (FRA) provided conditional approval of NCTD's PTC Safety Plan and conditionally certified the system. At that time, NCTD was one of only 10 railroads in the nation to receive this conditional approval. The Safety Plan demonstrated to the FRA that NCTD's PTC system met federal requirements and worked as designed.
FRA's conditional approval of this Safety Plan and PTC system enabled NCTD to begin interoperability testing with Metrolink, Amtrak, BNSF and Pacific Sun Railroad to validate successful integration with NCTD's system. NCTD then notified the FRA that it had achieved full implementation of PTC based on its completion of testing to demonstrate interoperability between the system and all passenger and freight trains operating within the San Diego portion of the LOSSAN rail corridor.
"To finally be able to say that this system is fully implemented is so rewarding. The enhanced safety that it brings to our customers and train crews is unmatched," said Rebecca Jones, Chair of NCTD's Board of Directors. "I'm especially pleased to be able to say it was done by the deadline without the need for an extension. The partnership of our staff, contractors and rail partners that was needed to make this happen has been wonderful to see. I would also like to thank our federal and state elected officials for ensuring that NCTD was provided the critical funding needed to implement PTC."
The Rail Safety Improvement Act of 2008 requires railroads to install PTC systems on tracks that carry passengers or toxic-by-inhalation materials. Based on a January 2012 final FRA rule, the Association of American Railroads estimates that PTC technology will be deployed on about 63,000 miles of U.S. freight rail lines.