Final Coradia Nordic regional trains successfully delivered to Skånetrafiken
Passenger experience in southern Sweden will further improve with the arrival of additional safe and reliable Coradia Nordic vehicles from Alstom.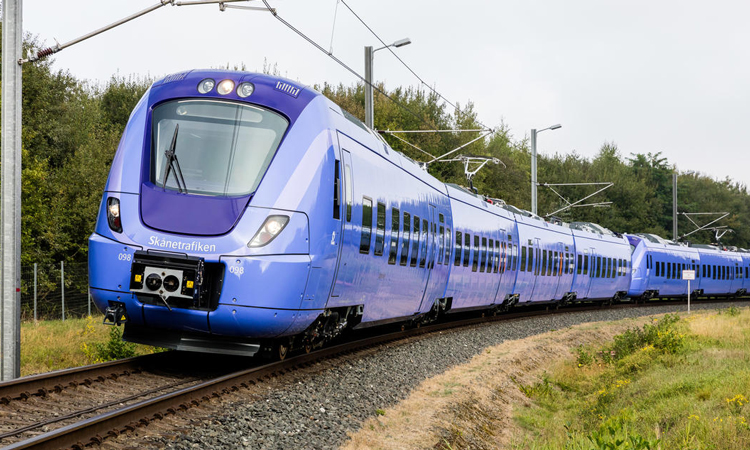 Alstom has successfully delivered the last of the 30 additional Coradia Nordic regional trains ordered by Skånetrafiken, regional public transportation authority and operator in southern Sweden.
The completion of the 2015 order, building on an existing fleet of 69 trains, has brought the Skånetrafiken fleet of Coradia Nordic trains, better known as 'Pågatågen', to a total of 99 units – one of the largest fleets in Sweden.
"We are very pleased with this positive cooperation with Alstom as the vehicle supplier of the new Pågatågen. We now have 99 such trains and are thus well equipped to serve new customers and to expand our Pågatågen traffic," said Linda Westman, Business Manager, Skånetrafiken.
Each vehicle delivered to Skånetrafiken consists of four cars, is 74m long, has a capacity of up to 510 passengers and can travel at a maximum speed of 160km/h. The Coradia family is characterised by modularity, safety and performance, as well as 98 per cent recyclability. The trains were built at Alstom's site in Salzgitter, Germany.
"With this delivery, Alstom has cemented its position as the leading supplier of regional trains in Sweden. The Coradia Nordic has proven itself to be safe and reliable, and with this large fleet, Skånetrafiken is now one of the largest operators in the country serving a growing region," said Rob Whyte, Managing Director of Alstom in the Nordics.
More than 2,800 Coradia trains have been sold so far and around 2,300 are currently in service.