Corby station's platform extension will benefit London-bound passengers
On Monday 4 February 2019, Network Rail will begin work to extend the platform at Corby station, part of a wider programme of enhancements on the Midland Main Line. The work will take place at the southern end of the platform so that passengers or station users will not be disrupted.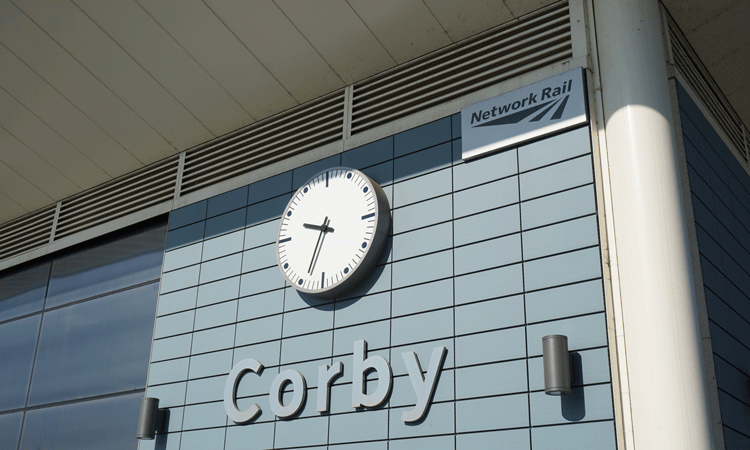 Credit: Network Rail
Once complete, the extended platform will enable longer trains with more seats to operate between Corby (Northamptonshire) and London St Pancras, providing more comfortable journeys with less crowding.
To meet the challenge of rising passenger demand and support the growth of regional economies, connecting people to more jobs, education and leisure opportunities, the Midland Main Line is undergoing its largest upgrade since it was completed in 1870.
Network Rail Sponsor, Wendy Bell, said: "As a key part of the wider Midland Main Line Upgrade, a significant amount of work has already been carried out to improve the capacity, speed and resilience of the railway in and around Corby. This latest work to lengthen the platform is an important element in the wider scheme to create a more modern railway capable of meeting future demand."
Jake Kelly, Managing Director for East Midlands Trains, said: "We are pleased to be working with Network Rail to deliver further improvements to the railway around Corby. This is all part of the huge programme of investment to improve the Midland Main Line route to London to provide customers with even better journeys."
The Midland Main Line is a crucial railway line from London to Sheffield in the north of England and comprises the lines from London's St Pancras station via Leicester, Derby/Nottingham and Chesterfield in the East Midlands. Works to upgrade the Midlands Main Line includes electrification of the line, upgrading bridges and tunnels, remodelling the stations, and line speed enhancements. Network Rail states that passengers can look forward to a wide range of benefits as part of the Midland Main Line upgrade, including more seats, quieter trains, and on the whole a more reliable and quicker service for passengers.