Host Card Emulation is the future of smart ticketing
Keith Nation, Managing Director & CTO of ORM discusses removing the need to travel with traditional paper tickets and explores the smarter options available in helping to improve the customer experience.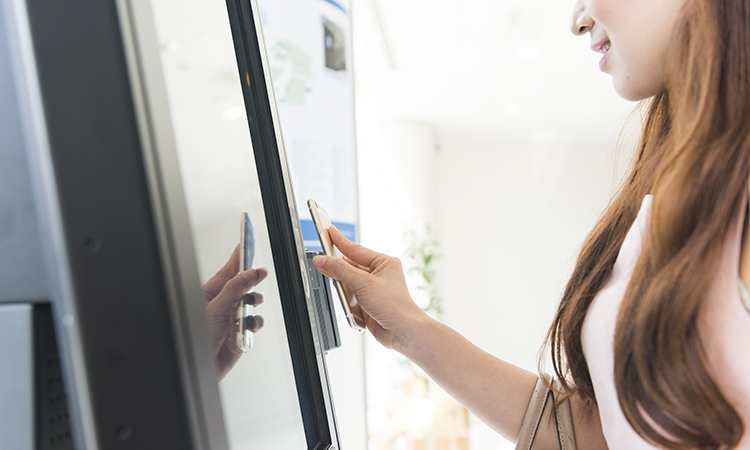 In 2016, the UK Minister for Transport, Chris Grayling, announced that the Department for Transport (DfT) was willing to fund the national roll-out of a smartcard scheme for rail. His vision was to remove the need for the traditional paper ticket and help improve the customer experience.
Perhaps the most successful example of a smartcard in the UK is the Oyster card by Transport for London (TfL). I was lucky enough to work on the launch of this product back in 2003 and it was obvious then that this technology had the potential to simplify the ticketing process and massively improve commuters' lives.
Whilst the principle of smart ticketing in general, is sound, technology has moved on, with many in the industry questioning the sense (and expense) of rolling out physical cards now that mobile technology is so prevalent. Physical cards still need to be posted out and then taken to the reader so that their products can be loaded on – great if you're a regular commuter, but not so great if you don't travel as often.
Traditional smartcard technology is underpinned by Near Field Communication (NFC) which is used to communicate between a secure chip on the card and a reader at a gate-line or handheld device. In the case of the DfT initiative, data on the card is stored and transferred based on the ITSO standard which ensures an interoperable smart ticketing scheme across different transport operators.
Mobile technology has started to introduce NFC within devices, with both Apple and Android using it to enable features such as ApplePay and GooglePay. Android has opened up control of the on-device NFC chip to allow third-party developers to control it (Apple has yet to follow suit), opening up the world of Host Card Emulation (HCE) where a mobile device can effectively mimic a physical card.
All of this means that ITSO can move to become a fully mobile solution, with both the card and ticket updates sent digitally. Once the card and ticket is activated on the phone it should even work offline.
Passengers can download an HCE-enabled app onto their smartphone and create a digital travel wallet. They can self-serve and purchase any ticket they need in-app, turning the smartphones into a TVM as well as a virtual ticket wallet.
The HCE mobile tickets are not only convenient for the user, they will reduce transport operators costs significantly (e.g. cost associated with producing and distributing plastic cards, reducing the need for ticket vending machines and manned points of sale) and are better for the environment since they reduce the need for plastic.
Outlined below are the benefits of virtual smart cards via HCE on mobile for both the passenger and travel operating company:
Benefits for the passenger
No need for a physical smartcard to be issued before travel
Can purchase and download a ticket on a smartphone
No queueing at a ticket vending machine or ticket desk
Facilitates self-service at a time convenient to the passenger
Passengers can still use the 'tap and go' method of boarding a bus or going through ticket barriers
Can set up an account-based ticket that tailors/personalises the buying experience (recognises frequent routes taken)
Able to sign-up for value-added services such as journey planning, real-time information, loyalty rewards and discounts
Can have the option to opt into third-party offers such as money off vouchers/discounts from neighbouring retailers.
Benefits of HCE for the transport company
Fully ITSO-compliant and can be deployed with existing ITSO infrastructure, reducing deployment timescales and cost, while accelerating the speed of adoption
Able to maintain existing ticket types and tariffs
Passengers can self-serve, creating less reliance on TVMs and station ticket desks
Removes the need to issue and manage physical cards, significantly reducing cost and providing a greener approach to ticketing
Can offer passengers value-added services delivered via a mobile platform such as real-time disruption information, which can reduce the burden on operator staff in dealing with potentially complex customer service queries
Can collaborate with retailers to increase revenues by offering account holders money-off deals or loyalty features
Mobile ticketing speeds up boarding, reducing queues and improving the passenger experience
Can reduce boarding times on buses and therefore reduce fuel consumption
Can improve the customer experience by offering value-added services including account-based ticketing, integrated journey planning, real-time updates and third-party offers
Able to collect new data not available on paper-based schemes, used to improve the provision of services, enhance the customer experience and open up new revenue streams
Ability to confirm auto delay repay – compensation paid automatically, possibly validated by the device through geo-location.
View from ORM
Whilst the ITSO standard and smart card technology may now be a little out-dated, the ability to deliver through mobile devices makes ITSO very appealing. Established industry players such as Rambus and even Google have already developed propositions in this space so expect operators to start rolling out customer trials soon.
Looking even further ahead, HCE and ITSO will help simplify the fulfilment of multi-modal tickets – for bus, metro, tram, train and ferry. This will help to speed up the adoption of MaaS solutions that use digital technology to provide passengers with end-to-end trip planning, booking, electronic ticketing and payment services across one or several modes of public or private transportation.
Related topics
Related organisations
Related people