Over $4.5 billion investment pledged for new high-speed railway in Russia
Connecting Chelyabinsk and Yekaterinburg, the new high-speed rail link funded by the RDIF and Siemens will stretch 220km and travel at speeds of 300km/h.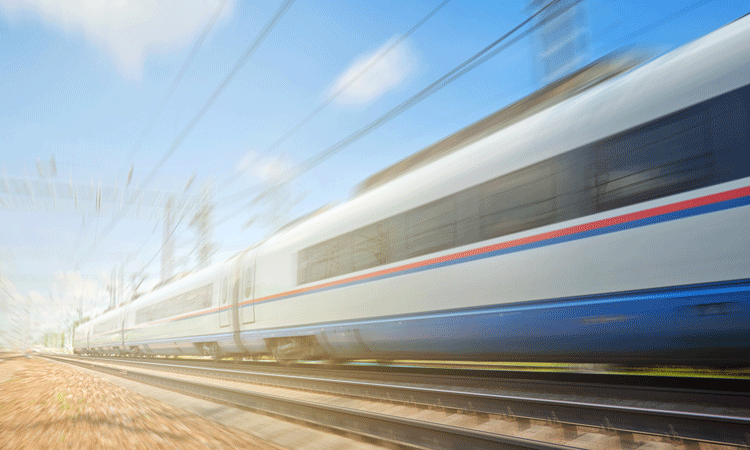 The Russian Direct Investment Fund (RDIF), Siemens Mobility and the Economic Partnership Ural High-Speed Rail have agreed on a joint project to construct the Ural High-Speed Rail.
The total investment in the project will exceed 300 billion rubles (US$4.5 billion) and will be used to construct a new double-track high-speed railway between the cities of Chelyabinsk and Yekaterinburg. The 220km-long rail link will allow trains to travel at speeds in excess of 300km/h.
The project will be implemented within the framework of a concession agreement and will also include the construction of related infrastructure including four railway stations (Balandino and Koltsovo airports, Snezhinsk and Sysert), 10 intermediate stations and station complexes, four traction substations, a depot for high-speed rolling stock and a control building for the rail link.
Construction of the railway line will begin in 2021 with commissioning scheduled for 2025.
Kirill Dmitriev, CEO of the RDIF, said: "RDIF is one of Russia's largest investors in the equity capital of infrastructure projects being recently implemented. Infrastructure investments account for more than 40 per cent of the Fund's portfolio, and we plan to continue to invest in this sector. The project to build a high-speed railway linking Yekaterinburg and Chelyabinsk, each with a population of more than one million, is of strategic importance not only for these regions, but also for the whole country. It will help create the third largest urban area in Russia with a population of four million people."
Sergey Brevnov, CEO of the Economic Partnership Ural High-Speed Rail, said: "The formation of a consortium of partners is one of the key priorities in the preparation of the project to construct a high-speed railway between Chelyabinsk and Yekaterinburg. Partnership with the Russia's sovereign wealth fund and one of the world's technological leaders is a significant strengthening of the status and capabilities of the project. Considering the approving resolution of Russia's Prime Minister Dmitry Medvedev on the appeal of the governors of Chelyabinsk and Sverdlovsk regions Boris Dubrovsky and Yevgeny Kuyvashev, we expect the project to be included in the Comprehensive Plan for the Modernisation and Development of Mainline Infrastructure until 2024, as well as the completion of negotiations on concession terms and conditions, signing the concession agreement and launching the design".