Economic benefits of a second daily train between Chicago and Twin Cities revealed
According to a report by the Rail Passengers Association, a second Amtrak train between Chicago and Minneapolis-Saint Paul would bring $25 million annually to the state of Minnesota and see approximately 90,000 people shift from car travel to passenger rail.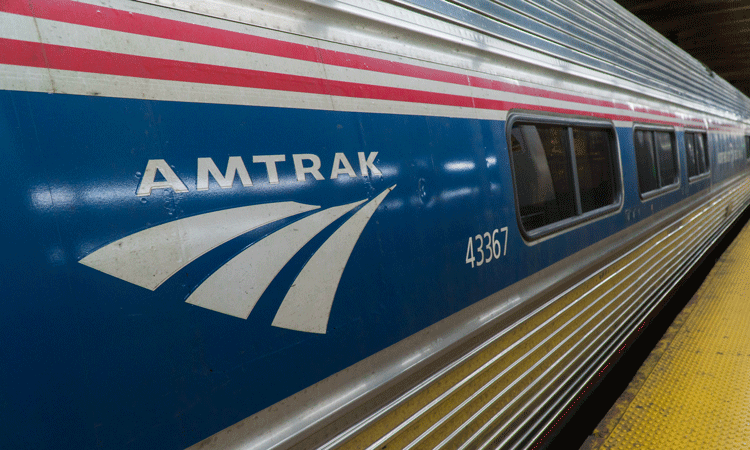 The Rail Passengers Association recently issued its Impacts From A Second Train To Minnesota 'Research Note', which assessed the benefits of operating a second daily train between Chicago and Twin Cities.
The report estimates that there could be an economic return of eight to 10 times Minnesota's annual net spending to support the potential new service, which is an estimated $2 to $3 million annually. In a review of a previous Amtrak feasibility study, the Rail Passengers Association also found that the overall economic benefit for three states of Minnesota, Wisconsin and Illinois would be $47 million annually – a return on investment of better than seven-to-one.
The Rail Passengers Association's work is a follow-on to Amtrak's 2015 study, Feasibility Report on Proposed Amtrak Service Chicago–Milwaukee–LaCrosse–Twin Cities (St. Cloud). This Amtrak study was confined to assessing the feasibility of adding a second train in addition to the current Empire Builder service, but the Rail Passengers Association study took it a step further to assess the total economic benefits of running a second train. The Rail Passengers Association conducted its assessment of Amtrak's results using the IMPLAN economic-impact planning tool, which examines both direct and indirect economic effects at the county level.
Jim Mathews, President and CEO of the Rail Passengers Association, said: "Amtrak's study showed that the new service was possible and feasible, but we wanted to take the next step to examine why the service would provide a benefit. What we found was a strong case for implementing a second daily train between Chicago and the Twin Cities, which would carry approximately 155,000 passengers at a cost ratio comparable to other short-distance corridors while generating strong returns on investment. It would also take many thousands of cars off the region's busy highways."
The Rail Passengers Association found that the additional service's annual operating cost (which Amtrak estimated at $13.4 million) is easily offset by the economic benefits generated by the service. Ridership revenue (i.e., fares and some associated on-board spending) can be expected to contribute approximately $6.8 million each year to offsetting the annual operational cost.
Jim continued: "With the additional service, we could see a significant shift in people leaving their cars behind and jumping on the train for a hassle-free, easy commute. We expect that 60 per cent, or 90,000 people who would ride the additional Amtrak service would come from automotive trips – helping the state, as well as Illinois and Wisconsin, see dramatic decreases in auto accidents and emissions."
The Impacts From A Second Train To Minnesota research also found the following other benefits for the state:
$2.9 million will be injected into the state's economy through induced train travel
$1.3 million could be saved due to a decrease in traffic accidents
$20.8 million could be saved in highway maintenance and congestion costs.
On a regional level for Minnesota, Wisconsin and Illinois, the report found:
$47 million would be generated from the operation and maintenance costs of the train
$1.8 million saved in traffic accidents avoided
$120,000 would be saved through pollution abatement.
The full assessment findings are available online at the Rail Passengers Association website.