Turkey's commuter line between Gebze-Halkalı is officially open
This new line marks the completion of phase two of the Marmaray project – an initiative dedicated to connecting Turkey's European and Asian rail networks.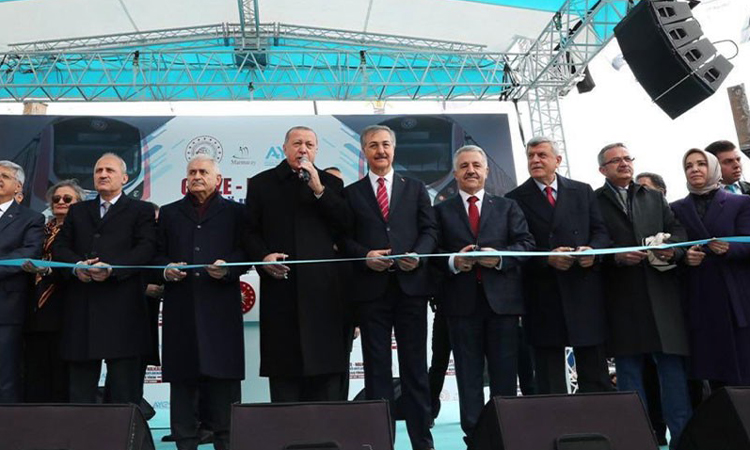 The President of Turkey, Recep Tayyip Erdoğan, has officially opened the Gebze-Halkalı commuter line, spanning 63km through Halkalı, Istanbul and Gebze
This project extends the existing 13.6km underground Marmaray rail link in Istanbul, and as a result the end-to-end journey is reduced from 185 minutes to 115.
Speaking at the ceremony, President Recep Tayyip Erdoğan said: "The Gebze-Halkalı commuter train line will lead to a significant relief in Istanbul traffic, carrying 1.7 million passengers per day."
President Recep Tayyip Erdogan congratulated the people who contributed to the Gebze-Halkali suburban train line, which has so far cost approximately 8.5 billion liras.
Minister of Transport and Infrastructure, Mehmet Cahit Turhan, said: "This project of the century will complete the Marmaray and we will provide an uninterrupted Istanbul commuter line from Gebze-Halkalı. This suburban project is the main backbone of Istanbul's transport, combining all the rail systems of Istanbul."
Work included the reconstruction of the double-track line to provide two tracks: One for commuter trains and one for main line trains. In addition, 27 stations on the Asian side and 11 on the European side were rebuilt. Seven stations – Gebze, Pendik, Maltepe, Bostanci, Söğütlüçeşme, Bakirköy and Halkali – will provide an interchange between suburban and long-distance services.
In addition, two viaducts, 27 highway underpasses, 29 pedestrian underpasses, 21 highway overpasses, 12 pedestrian overpasses, 19 river bridges and 60 culverts were rebuilt.
Completion of the Marmaray project also means that freight trains will be able to cross the Bosphorous by rail for the first time.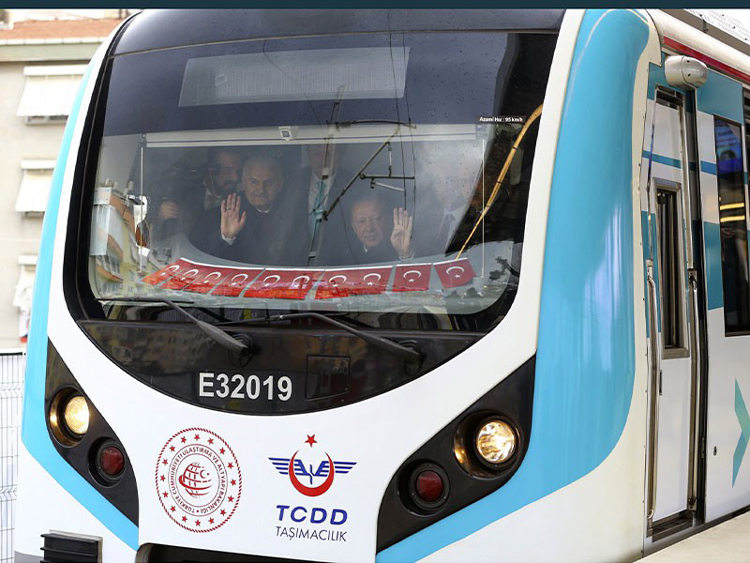 Related regions
Related people