Britain's railway to use new punctuality measures to help improve performance
From April 2019 and as part of an ongoing plan to improve performance and reduce delays, Britain's train operators and Network Rail will publish new measures of train punctuality.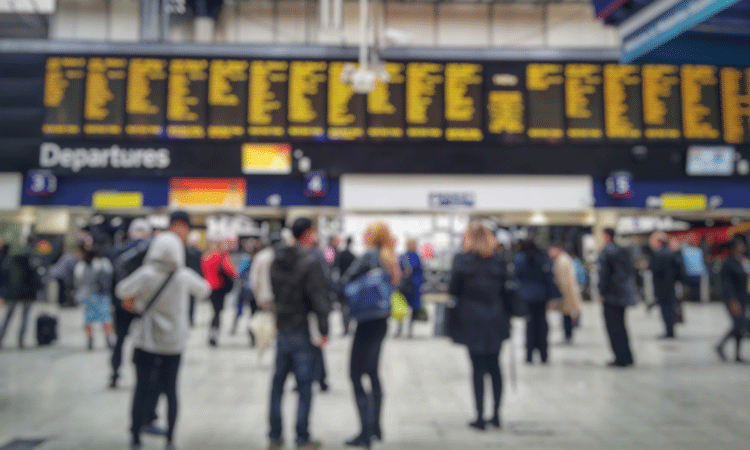 From April 2019, Britain's rail companies will be using 'to the minute' train performance data as the primary method to measure punctuality as part of the cross-industry programme of work to improve satisfaction and tackle delays.
Train operators and Network Rail have worked together to develop a range of measures including 'on time measures' to create a way of tracking train punctuality that better matches the real experience of customers in different markets and to provide companies with more detailed information about delays, so they can understand and address the root causes. 
The current punctuality measure, known as the Public Performance Measure (PPM), considers a train to be 'on time' if it reaches its final destination within five minutes for short-distance services, or 10 minutes for long-distance services. 'On time measures' will record train punctuality to the minute at every stop on its journey. The data is already being used to pinpoint issues that cause delays and improve punctuality. 
Rail companies will now publish information about train punctuality in several ways: Early, within a minute of the timetabled arrival or within three, five, 10 or 15 minutes and after 15, 20 or 30 minutes.
The introduction of the new measure is part of a coordinated programme of work led by the National Task Force, a cross-industry group of operations leaders, and the RDG Board of rail industry CEOs, to improve performance across the network now and in the long-term. Elements of the programme include using shared best practice to improve performance and analysis of challenges causing poor performance, preparing for and improving coordinated responses to changes in seasonal weather, and supporting the new cross-industry timetabling task force to ensure that the roll out of 6,400 additional services by the early-2020s goes smoothly.
Paul Plummer, Chief Executive of the Rail Delivery Group which represents the rail industry, said: "Every second matters to us and our customers which is why rail companies have together developed and are now using these to-the-minute measures for train punctuality at every station part of our plan to improve the railway today. Record investment to upgrade the railway, including the roll out of thousands of new carriages, will continue to help improve journeys over the coming years and in the short-term, we're using a more transparent measure of punctuality to help us cut delays and reduce disruption." 
Anthony Smith, Chief Executive of Transport Focus, said: "Passengers want a reliable, on-time train service. How that performance is measured and reported should, our research shows, mirror passengers' real-life experience to help build passenger trust. Train timetables need to be a work of fact, not fiction. So, it is good to see train operators reporting true on time performance to the minute at every station. Transport Focus has tirelessly campaigned for greater transparency in how train punctuality is measured; this is a positive step for passengers."
The Office of Rail and Road will continue to publish 'on time measures' on its data portal and it will form part of the framework for measuring punctuality in reports that it produces, from April 2019 onwards.
The measures will make Britain's railway the most transparent for punctuality of any major railway in Europe.