VR Group orders 60 diesel-electric locomotives from Stadler
The new diesel-electric locomotives for Finland´s VR Group is expected to improve the operational efficiency on non-electrified lines; 45 per cent of the Finnish rail network.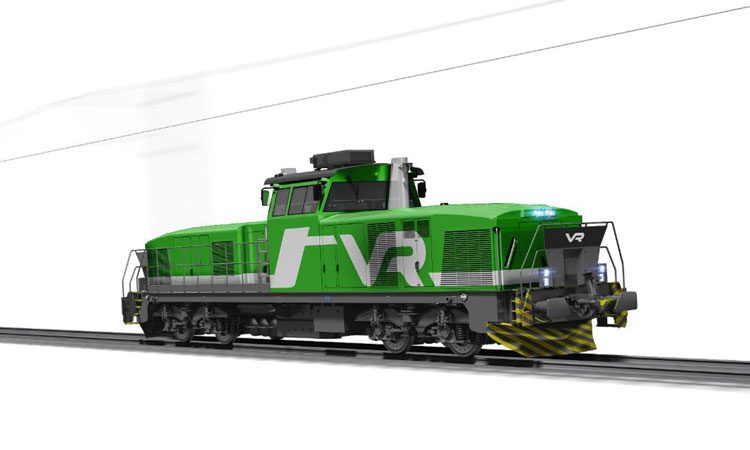 Finland's VR Group has placed an order for 60 diesel-electric locomotives from Stadler to improve the operational efficiency on some of their non-electrified lines.
The contract – worth approximately €200 million – includes the option for up to 100 additional locomotives, as well as the possibility to buy additional maintenance.
The new central-cab locomotives can be used as shunting locomotives and for hauling freight and passenger trains in single and multiple traction. In addition, they will boost operations on non-electrified railway sections.
According to the contract, the first five locomotives are expected to enter into service in 2022, and the remaining locomotives will be gradually delivered until the end of 2025. These new locomotives clearly outperform the old diesel vehicles in terms of emissions, energy efficiency, innovation, safety and reliability.
The top-of-the-line locomotives are fitted with radio control equipment and ETCS Baseline 3, with the local STM ATP safety system and the latest generation of vehicle control including remote diagnosis features. An efficient AC traction system with one inverter per axle provides better adhesion performance. They have a maximum starting tractive effort of 346kN and can reach a top speed of 120km/h. This makes them capable of hauling a 2,000-tonne train.
CEO VR Group, Rolf Jansson, said: "This investment shows VR's commitment to improve the quality of customer service in freight traffic and provide our customers with environmentally-friendly and energy-efficient transportation. Stadler was selected as supplier after a thorough tender process and we are confident that they will deliver the high quality locomotive VR and our customers are expecting."
The locomotives will be manufactured to withstand the effects of the snow and ice and to operate at temperatures as low as -40º Celsius.
CEO Stadler Valencia, Iñigo Parra, said: "We are proud to have been selected by VR Group as supplier for the new multi-purpose diesel locomotives for Finland. This represents a major milestone for Stadler. It strengthens our position in the shunting segment, a market niche, which is expected to grow considerably in Europe in the forthcoming years. This versatile vehicle will be designed principally for yard operations as well as for hauling freight trains in main lines, in an efficient and reliable way under extreme temperature and weather conditions."