Government of Victoria continues level crossing removals to improve safety
The removal of level crossings throughout Melbourne will not only make the railways safer but will also reduce congestion around the city.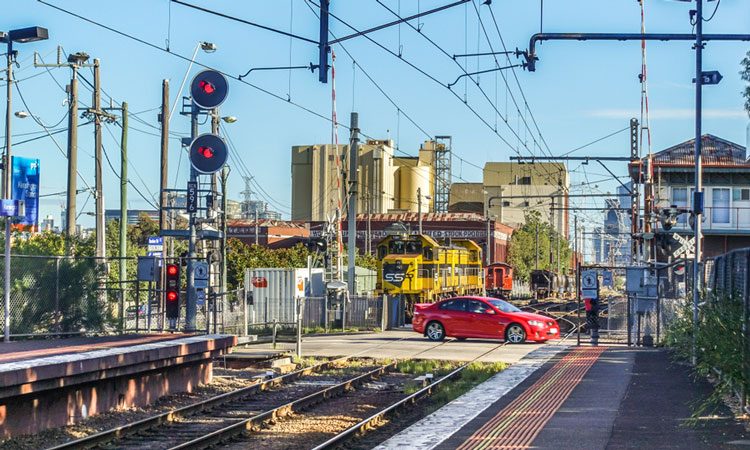 Melbourne has been granted $1 billion investment for the removal of level crossing in the north of the city.
About 150,000 vehicles pass through the eight level crossings which have been highlighted for removal in Melbourne's inner north each day – this is more than use the Western Ring Road. The boom gates can be down for up to 40 per cent of the two-hour morning peak.
Combined, the crossings have seen more than 50 near misses since 2005, two serious injuries and one fatality.
Minister for Transport Infrastructure, Jacinta Allan, said: "We said we'd get rid of them and now we're getting on with the job of removing these dangerous crossings. This is part of a huge investment in the inner north creating jobs and better connections for those living and working in these communities."
The plan is the elevate the level crossings to make them safer and to free up space which can be given back to the local community. An elevated rail design will see the removal of four dangerous and congested level crossings on the Upfield line and another four on the Mernda line. The crossings at Bell, Reynard and Munro Streets in Coburg and Moreland Road in Brunswick will be gone for good next year. In 2020, major works will start in Preston to raise a section of the Mernda line — getting rid of level crossings at Murray Road, Bell Street, Cramer Street and Oakover Road by 2021. As part of these projects, new stations will be built at Coburg, Moreland, Preston and Bell with the heritage-listed station buildings at Coburg and Moreland preserved.
Elevating the rail also means the least amount of disruption — lowering the rail line would take at least 18 months longer.
In Preston, elevating the Mernda line will also mean new open space and will minimise the length of disruption.
Additionally, the government has revealed that construction to remove two dangerous and congested level crossings on the Pakenham line will begin within a year at Clyde Road, Berwick and Cardinia Road, Pakenham. Works at Clyde Road will start in 2020, meaning it will be for good in 2022. The level crossing is the source of frustrating delays for ambulances travelling to Casey Hospital along with thousands of people making their way to local schools and tertiary institutions each weekday.
The crossing – located on a key arterial road – also causes congestion on the Princes and Monash freeways. Meanwhile, level crossing removal works at Cardinia Road in booming Pakenham have been fast-tracked, with construction set to begin in late 2019 and wrap up by the end of 2021.
This choice of design has been backed up by detailed geotechnical and land surveys, which show that raising the road will limit impacts to major underground gas, electricity, communications and sewerage services. Because construction can take place within the road reserve, a road-over-rail design will also minimise disruption for rail and road users. The protection of nearby wetlands was also a key consideration.
Nine level crossings have already been removed on the Pakenham line – with the removal of three more already in the planning or design stage. Now, four more have been prioritised for removal, which would leave only five remaining between Pakenham and the CBD.
Related topics
Related regions
Related people