German operating company leases additional DMUs from Alpha Trains
Niederbarnimer Eisenbahn (NEB) has leased four DMUs from Alpha Trains for four years which will provide greater capacities for its commuters, tourists and their bicycles.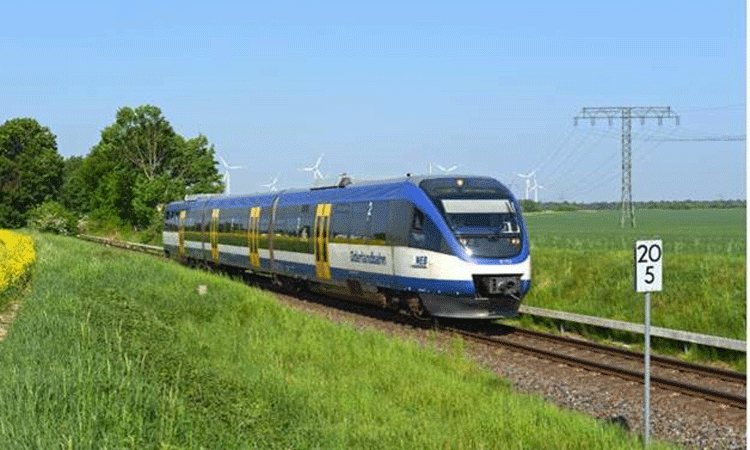 ©NEB/Ch. Bedeschinski
Niederbarnimer Eisenbahn (NEB) has leased four additional three-car diesel multiple units (DMUs) from Alpha Trains in response to the steadily increasing number of passengers in the Ostbrandenburg and Heidekrautbahn networks. The Bombardier Talent trainsets, which will be in service from 2020, can be coupled with the DMUs of the same type already leased from Alpha Trains and is an ideal addition to the existing NEB fleet.
Thomas Schmidt, Managing Director of Alpha Trains Europa GmbH, said: "We are delighted to be able to support the growing success of our long-standing customer Niederbarnimer Eisenbahn with our trains."
Detlef Bröcker, Managing Director of Niederbarnimer Eisenbahn Betriebsgesellschaft mbH, commented: "Even after more than 10 years in service, the Talent fleet is extremely popular with our passengers. The trains are very reliable and are used by many commuters and tourists taking them safely to their destinations in East Brandenburg and Berlin."
Before entering service, the four Talents will undergo a general inspection, including the revision of all essential components in a workshop, monitored and supervised by Alpha Trains' in-house engineering department.
NEB has been leasing various train types from Alpha Trains for more than 10 years, including 19 DMUs for the Ostbrandenburg network, which have been in operation since the timetable change in December 2013.
Related organisations
Related regions
Related people