Concerns raised over increase of trains passing red signals in Britain
In July 2019, 41 trains passed red signals on Britain's rail network – signalling the highest number in a single calendar month since October 2007. This has caused the rail industry's independent safety body to voice its concerns whether enough is being done to reduce the risk of a train accident caused by signals passed at danger.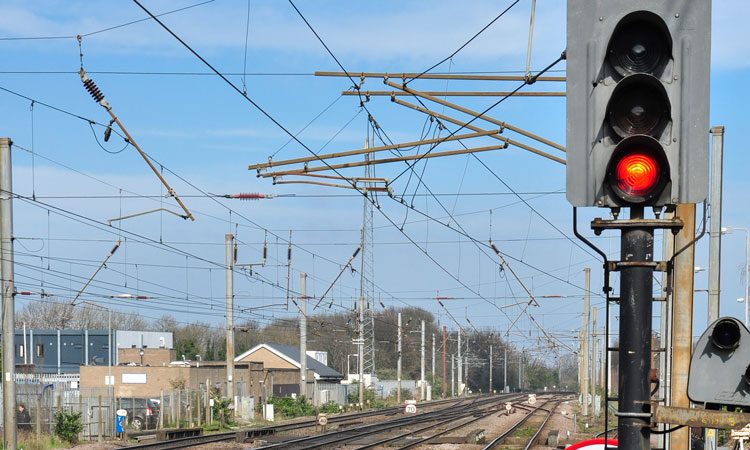 According to the Rail Safety and Standards Board (RSSB), in the last 12 months alone on Britain's rail network, 10 trains have passed red signals and reached the 'conflict point' – the position along the track at which a collision could theoretically take place. This is higher than the five-year average of between four and five, and the total for the last financial year (2018-2019) which was seven. The risk from signals passed at danger (SPaDs) has not been as high since September 2014.
Mark Phillips, Chief Executive of RSSB, has written to all Managing Directors in Network Rail and train and freight operating companies, to highlight this latest data and to ask if enough is being done, or whether more effort is needed in managing SPaD risk.
The warning comes close to the 20th anniversary of the Ladbroke Grove train crash, which killed 31 people and injured 250 more, and where the cause was a signal passed at danger.
In the last 20 years, the industry has reduced SPaD risk by more than 90 per cent. It has been over 12 years since the last train accident involving fatalities, hence today Britain has one of the safest railway networks in Europe. This is partly down to significant improvements in collaboration across the rail industry, and a shared commitment to monitor risk, as well as improved investigation processes which consider underlying causes.
Research has led to better engineering solutions, and a new understanding of the things that affect how people undertake their roles, so-called 'human factors'. Findings from such research have led to the application of more advanced ergonomics and psychology behind drivers' decision-making.
Breakthroughs are also being achieved in understanding the detail of SPaD risk with big data in collaboration with the University of Huddersfield. A new tool will draw on real-time train movement data to give a more in-depth picture of operational risk and understand which signals are approached at red most often.
However, RSSB has been keen to avoid any sense of complacency, and ask its members whether enough is being done to address SPaDs.
Mark Phillips said: "It's part of our role to be the railway's critical friend, and provide our members with an independent assessment of the risk they're facing. The 20th anniversary of Ladbroke Grove is a timely reminder of what can go wrong if we don't keep our eyes on the ball. We need to look at current train protection technology and industry initiatives, and ask whether enough is being done."