Eurostar reports positive performance in Q3
Eurostar has reported a positive Q3 with growth in passenger volumes and sales revenues.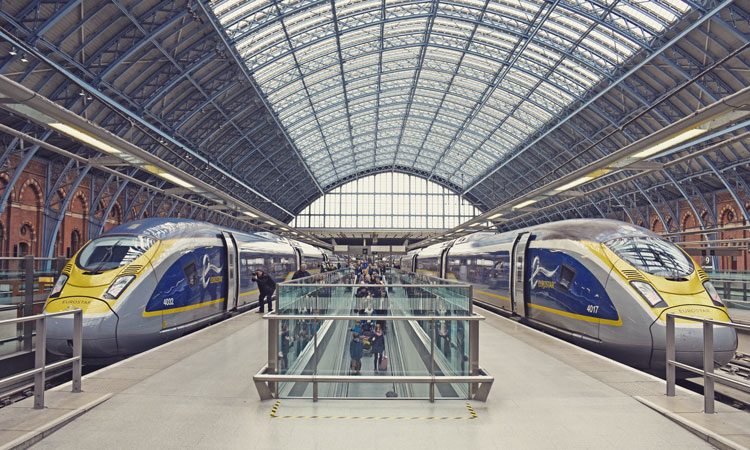 Eurostar has reported continuing growth in passenger numbers in Quarter Three (Q3) this year as well as its busiest ever August with over one million customers travelling at that time.
Eurostar (which will celebrate 25 years of service this year) has also reported that its passenger volumes over the three months to 30 September 2019 were up by four per cent year-on-year (3.1 million in 2019 compared to three million in 2018) and sales revenues grew by three per cent to £254 million (compared to £247 million in 2018) over the same period.
These results were underpinned by a strong increase of 16 per cent in Q3 sales revenues from customers from North America who were taking advantage of the high-speed rail connections between Europe's iconic cities during the peak summer season, Eurostar says. 
"We have seen positive momentum over the summer with strong growth in the number of North American passengers choosing to travel by high-speed rail," said Mike, Cooper, Chief Executive, Eurostar. "With our 25th anniversary later this year and the growing demand for sustainable travel we and our customers have an exciting time ahead." 
Eurostar has said that with the ease and comfort of high-speed rail and the growing demand for sustainable modes of transport, the train is increasingly seen as a compelling alternative to the airlines.