Siemens Mobility recieves Mireo trains order from DB Regio
The regional transport business of Deutsche Bahn AG has placed a third order for seven new Mireo trains from Siemens Mobility.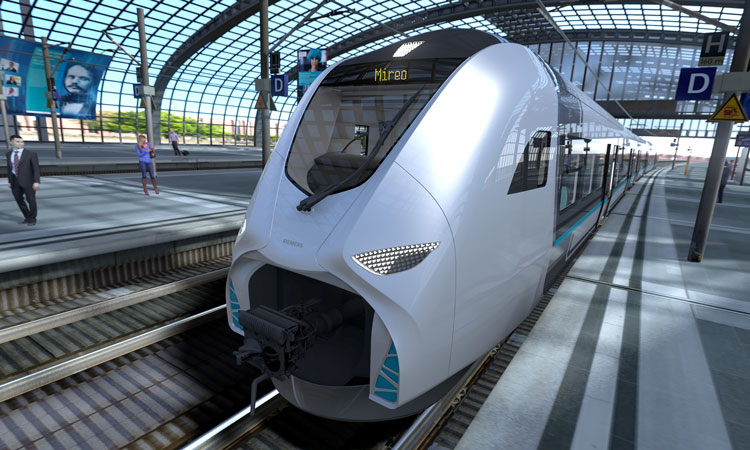 Due to improved aerodynamics, the Mireo is considerably more lightweight than predecessor models / Credit: Siemens Mobility
DB Regio, Deutsche Bahn AG's regional transport business, has placed an order with Siemens Mobility for seven new Mireo trains that will operate on the regional express route in the Karlsruhe 7b network. This is the third order DB Regio has placed for Mireo trains with Siemens Mobility; the vehicles will be built at Siemens' plant in Krefeld, Germany, and is planned for an end of 2022 delivery.
CEO of Siemens Mobility, Sabrina Soussan, said: "This order marks the third Mireo order we've received from DB Regio AG in less than three years. Our Mireo trains will operate in future on the new regional "North Baden Express" line and also serve as regional trains in the Rhine Valley and on the S-Bahn system in the Rhine-Neckar region. The Mireo features an energy-efficient vehicle design and improved passenger comfort, and offers sustainable value enhancement over the entire life cycle." 
The three-carriage trains offer over 200 seats, reduces energy consumption by up to 25 per cent compared to the previous generation, and has a reduced noise level. Articulated design, lightweight construction, energy-efficient components, intelligent network management, and an aerodynamic design all contribute to these benefits.
The order was procured by DB Regio on behalf of the Ministry of Transport Baden-Württemberg as the responsible authority for the network.