Virgin Hyperloop One technology deemed ready for safety assessment
Certifer will work with Virgin Hyperloop One to meet the goal of surpassing the safety of all existing transport systems.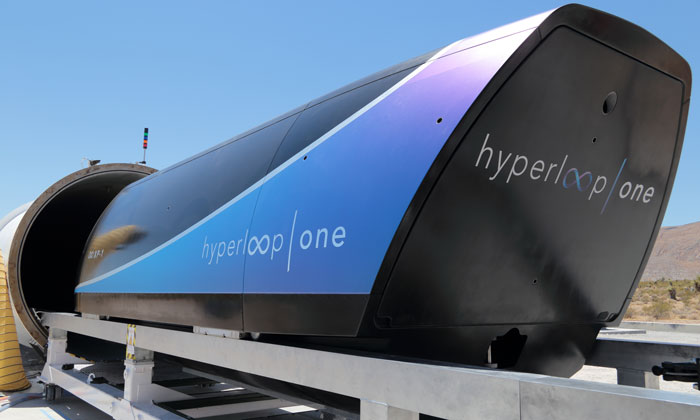 Independent safety assessor, Certifer, has announced that the Virgin Hyperloop One technology is ready for independent third-party safety assessment, and that it will work with the company to meet their goal of being the safest mode of transport by surpassing the safety of all existing transport systems.
CEO of Virgin Hyperloop One, Jay Walder, said: "Embedding safety into every level of our company is paramount. We are ready to take this next step and have an independent party like Certifer evaluate our processes and ensure we are building a safe mass transportation system passengers can ride in years, not decades."
Certifer has followed the progress of the Virgin Hyperloop One technology through its research and development, prototyping, and testing stages, and also performed a complete review of the solution design status.
Pierre Kadziola, CEO of Certifer, said: "Partnering with Virgin Hyperloop One is a big milestone in Certifer's history and aligns with our mission to support clients exploring innovative solutions to set the future foundations of intelligent, reliable and safe transportation modes that will improve user experience. We are confident Virgin Hyperloop One can deliver on this technical challenge with a high level of safety."
The creation of the world's first hyperloop system is creating a disturbance in the traditional approach to transportation, but is still subject to the same processes and constraints as those reviewed on 'traditional' modes of transport. Virgin Hyperloop One has chosen to rely on Certifer to perform a third-party evaluation of the company's engineering and safety processes.
The company will also serve as an independent assessor of Virgin's compliance with relevant transportation guidelines, and will support Virgin Hyperloop One with its high-level expertise across all technical disciplines and sub-disciplines, as well as from several other different domains.
Virgin Hyperloop One's Director of Safety Certification and Quality Assurance, Benjamin Pasquier, said: "As the leader in the industry, governments are looking to us as a trusted partner to advise on this technology sector and recommend a new set of global standards. We take this process very seriously and are working with Certifer to ensure our engineering and safety processes meet the highest level of rigour and deliver a safe product."