New algorithm to improve rail operational performance wins HackTrain VI
CodingCat's winning entry to HackTrain VI found that there was spare capacity in parts of Britain's rail network that could be used to improve operations.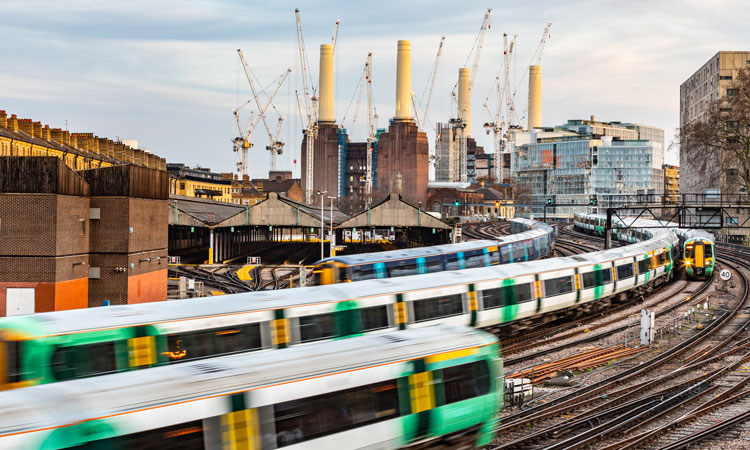 The winning entry to the HackTrain VI event, run by Network Rail and Hack Partners, was a new algorithm that combines track circuit and signal berth data to more accurately identify a train's location at any given time.
CodingCats, which consists of a group of innovators from the tech sector, created the winning solution, which found that there was spare capacity not being utilised in parts of the rail network. The resulting opportunities allow for more accurate timetabling and improvements in the operation of the railway. 
Hack Partners founder, River Tamoor Baig, said: "I'm very impressed with the winning team. This idea isn't just impactful for unlocking more capacity, but also rail operations. It's a fantastic solution that could really make a difference in several parts of the network. We're excited to collaborate with Network Rail to take this and other ideas forward."
Other ideas submitted during the event which took place on 15-17 November 2019 combined existing Network Rail data sources with new developments in data technology. Solutions included a tool providing a 3D model of Network Rail's railway assets through captured image data and a passenger-facing solution, allowing passengers to access different travel options during disruption.
Andrew Haines, Network Rail's Chief Executive, said: "With more trains running on the network than ever before, we have a real challenge on our hands to improve services for the growing number of passengers who want to travel by train. It is vital that we, as an industry, find and implement new technologies at pace to meet this challenge. HackTrain provides us with a unique opportunity to think outside the box and make innovative ideas a reality."