Nightjet connection to Brussels introduced by ÖBB
The new Nightjet service represents ÖBB's continuous efforts to promote environmentally friendly travel throughout Europe.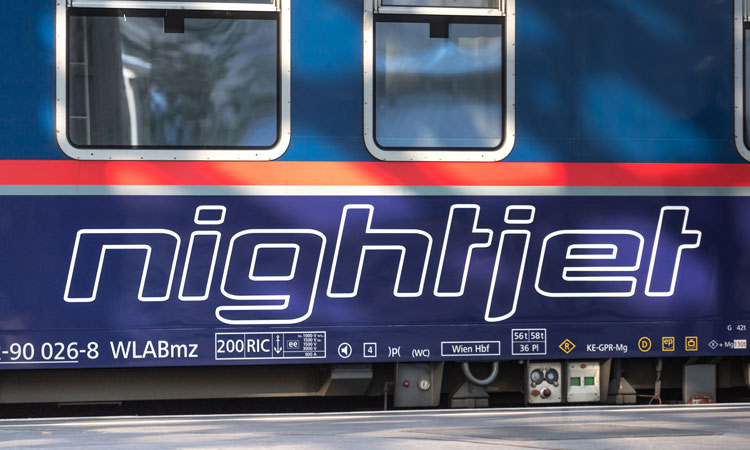 ÖBB has announced the introduction of Brussels as a new destination for its international night train network, Nightjet. Passengers can now benefit from journeys twice a week from Vienna via Linz and Innsbruch via Munich to Brussels overnight.
CEO of ÖBB-Holding AG, Andreas Matthä, said: "With the Nightjet, we are bringing the night train back to Europe! With our new direct connection to Brussels, we are setting an example, especially in the EU capital, that you have to be able to travel in a climate-friendly way. We are also in discussion with partners across Europe in order to be able to offer even more night trains in the future. We actively take responsibility for climate protection here."
By providing the Nightjet night train network across 27 different lines in Europe, ÖBB is already currently saving the environment from the impact of 12,000 short-haul flights. The new direct connections will continue to contribute to significant CO2 reduction – a passenger on the Vienna-Brussels route generates approximately 410kg of CO2, compared to only 40kg of CO2 for night train passengers.
Alexander Egit, Managing Director of Greenpeace, said: "In order to fight the climate crisis, we have to switch from the plane to the train. This requires railways like the ÖBB, which are constantly expanding their offer but also the political framework, so that all citizens in Europe can get from A to B quickly, comfortably and affordably. We advocate a broad climate alliance for European railways and wish the MEPs a climate-friendly journey."
Whilst being environmentally friendly, the Nightjet service also provides passengers with a convenient and inexpensive mode of transportation, saving valuable time and high hotel costs.
The introduction of the service to Brussels represent ÖBB's efforts to provide environmentally friendly mobility for passengers travelling throughout Europe. The Nightjet service is continually being expanded to include further destinations – a direct Nightjet connection from Vienna to Amsterdam is planned from December 2020.