Bombardier Transportation invests in Quebec to strengthen its position in North America
Bombardier Transportation is creating a Product Design and Development Centre…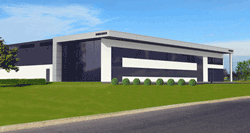 Bombardier Transportation announced today that it is creating a Product Design and Development Centre for North America in Saint-Bruno, Quebec. The world leader in rail technology will also build a new state-of-the-art test track at its manufacturing plant in La Pocatière, Quebec. These projects represent a total investment of $17 million CDN ($17 million US, 12 million euro) over the next 18 months.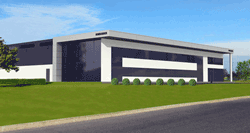 "Facing the challenge of an increasingly competitive market, we are proud to reinforce our presence in Quebec by making major investments to enhance our competitive edge and maintain our leadership," explained Raymond Bachant, President, Bombardier Transportation, North America. "The Design Centre is a unifying project that will encourage greater involvement by our customers, suppliers and partners in the research and development of pioneering technologies that could be included in our manufacturing processes," he added.
While visiting Bombardier Transportation's North American headquarters, the Québec Minister of Transport, Mr. Sam Hamad, present for the announcement said: "Already one of our economy's foremost manufacturers and a leader in the rail industry, Bombardier Transportation adds another string to its bow with this investment. I'm pleased to see Bombardier Transportation position itself at the forefront of the industry's best worldwide practices and take action to reinforce its competitiveness."
R&D and Product Development
The new centre will be used for designing and prototyping passenger rail vehicles. Following this product development stage, the vehicles will be manufactured at Bombardier's various manufacturing facilities around North America.
In creating the new centre, Bombardier Transportation will consolidate at one location its product development expertise for future projects carried out across North America. Also, in locating its new centre in the Greater Montréal area, Bombardier Transportation will be well positioned to conclude research and development partnerships with recognized institutions in the region.
Construction work on the centre will begin at the end of the summer, with the opening slated for Spring 2012.
Testing of rolling stock
Bombardier Transportation will also benefit from a newly built rolling stock test track at its La Pocatière site. Among other things, the new track will allow engineers to perform qualification tests on the new metro cars Bombardier is building for the Société de transport de Montréal.
Bombardier Transportation will also make the La Pocatière test track multifunctional, so that tests can be carried out on all electrical multiple units powered by a third rail, including rolling stock on rubber tires. The one-kilometer track will be entirely under cover. Dynamic brake testing and maximum speed testing are just some of the advanced processes that will be carried out there. A static testing site will also be built alongside the new test track.
To date, the engineering and design work for the new test track has been completed. Construction work on the track is set to begin at the end of the summer.
Related organisations
Related people