Metra gets a head start on its 2020 construction programme
Metra, who are currently operating an alternate weekday schedule due to the COVID-19 pandemic, are working to get ahead on construction and maintenance projects to minimise passenger disruption when services return to normal.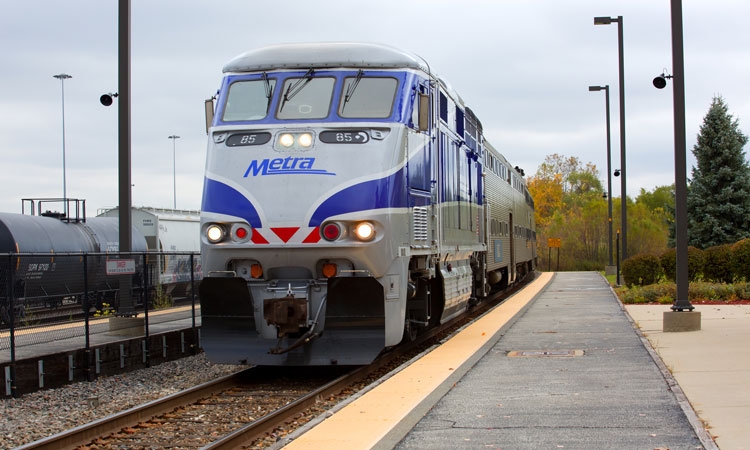 Metra – a commuter rail system in the Chicago metropolitan area serving the city of Chicago and surrounding suburbs – are starting work on major projects from their 2020 construction programme early, in light of reduced services due to the COVID-19 pandemic.
With fewer trains operating on their system, several major projects will begin this week and next. The 2020 construction programme includes starting construction on two completely new stations and the replacement of a 121-year-old bridge over Milwaukee Avenue in Chicago and a $28.5 million fibre optic project covering two Metra lines.
Work will also continue on multi-year projects to replace aging bridges on the UP North and Milwaukee District West lines and to construct new track segments on the UP West Line. However, the bulk of the 2020 construction programme includes smaller infrastructure improvement and maintenance projects distributed across Metra's 11 lines. Construction work got underway in late-March 2020 and will continue through the fall, weather permitting.
"We plan to take full advantage of this service reduction to get a head start on the projects necessary to maintain our system," said Metra CEO/Executive Director, Jim Derwinski. "While we'd much rather be running normal service, we're using this opportunity as best we can. By doing this, we hope to reduce the number of construction schedules needed this summer and may be able to finish some work more quickly than normal."
A portion of the work is being performed by Metra's in-house crews, who are dispatched to make repairs to stations and perform track work, as well as contracted construction firms for larger projects. Metra is also contributing funds for station repairs and upgrades that will be performed by a municipality or its contractors.
In Metra's 2020 capital programme, $241.3 million has been allocated for the types of construction projects included in this release: $51.2 million for station and parking improvements; $46 million for track maintenance and improvements; $22.7 million for bridge projects; and $34.2 million for signal system upgrades.