The East Coast Digital Programme – integrating industry like never before

Successful deployment of digital technology on the East Coast Mainline and the business change needed to unlock the benefits it enables requires the integration of stakeholders across the rail industry to an extent not undertaken in the UK before. It is a paradigm shift requiring a proactive strategy for industry integration and active ongoing commitment and management. 
In this webinar, expert speakers spoke about the vision for the East Coast Digital Programme and describe how the opportunity to integrate industry is being addressed through the lens of the Critical Success Factors central to our delivery philosophy.
KEY LEARNING POINTS:
We described the Programme Critical Success factors and demonstrated how their application is enabling results
We provided insight into the key subjects not to underestimate when tackling transformative programmes of this scale.
Register
Register to watch this on-demand webinar
Speakers
Speakers:
Paul Boyle, Industry Change Manager and member of the Programme Exec, LNER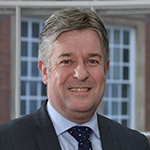 Paul is LNER's Head of ERTMS and has worked in train driving, control, safety and strategic operations for the ECML Train operating Companies for over 36 years. He has been involved in the industry's transition to ERTMS since 2004, working as part of industry working groups and forums. Paul is a member of the Institute of Railway Operators, East Coast Digital Programme Board, Chair of the Rail Delivery Group (RDG) Future Operations Training Strategy Group and Co-Chair of the Digital Railway Systems and Operations Board, and supports many other cross-industry groups as part of the East Coast Digital Programme. 
Caroline Crewther, Industry Change Lead on behalf of the Capability Partner, Atkins Ltd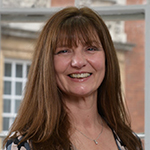 Caroline is one of the UK's leading Change Management professionals, which she combines with more than 30 years' experience of working in construction and infrastructure, both in the public and private sector. She joined Atkins in 1999 and is Director for Business Transformation for Atkins Transportation business. She is currently Industry Change Lead for the East Coast Digital Programme.
Roger Hall, Industry Programme Manager and member of the Programme Exec, Atkins Ltd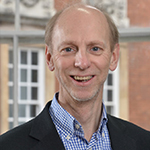 A chartered engineer, Roger spent 10 years in the Royal Navy and three years in Hong Kong before joining the rail industry after 22 years at Bombardier Rail Control Solutions, 19 of which in The Netherlands responsible for the Benelux business. He joined Atkins in 2018 and the East Coast Digital Programme in 2020. During his time in The Netherlands, Roger was responsible for the delivery of ground-breaking ETCS infrastructure and on-board projects.
Related organisations
Related people