Setting standards in railway technologies and supporting continuous developments

For more than 50 years DuPont™ Nomex®, an original benchmark for performance, has been a brand that has earned the trust of users around the world. This is by delivering superior quality and proven reliability for a wide range of industrial applications.
The enabled technology supports the development of equipment for highly demanding segments such as railways, offshore wind, aerospace, electric vehicles and grid resilience.
Watch this on-demand webinar as DuPont™ Nomex® go through their journey through time and learn how DuPont™ Nomex® insulation technology has helped to evolve the railway industry for the past 40 years, and find out how the different Nomex solutions and applications played a key role in the development and advancement of high-speed trains. Furthermore, you will also learn more about the latest market trends and how Nomex® will continue to support the progress of railway technologies.
KEY LEARNING POINTS 
1. Introduction to Nomex® – find out who is DuPont, what is Nomex® and which industries we serve
2. Nomex® in rolling stock – let's review the historical technology evolution of trains and learn how Nomex® enabled the existence of high-speed trains
3. Rail market trends and challenges – find out how Nomex® will continue to support the rail industry as it continuously evolves.
Register
Register to watch this webinar on-demand
Speakers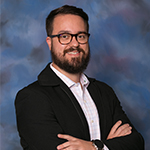 Leonardo Galhardo, Global Industry Vertical Manager – Renewables, Railways and Grid Resilience, DuPont
Leonardo Galhardo is from São Paulo, Brazil, and has a bachelor's degree in Electrical Engineering from the University of São Paulo (USP) and a MBA in Business Management from Fundação Instituto de Administração (FIA). Leonardo started his career at ABB and then moved to DuPont where he has held different roles within the Nomex® Electrical Infrastructure team. Leonardo is currently the Global Industry Vertical Manager for Renewables, Railways and Grid Resilience.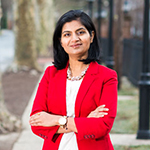 Neha Jain, Market Development Leader, Water & Protection Business at DuPont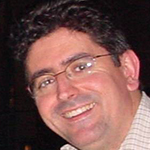 Jean-Claude Duarte, Business Development Leader, Nomex® Electrical Infrastructure
FAQs
Is the webinar free?
Yes – there is no charge to watch the webinar, either live or on-demand.
When will the webinar take place?
The webinar will take place live on 30 March 14:00 (UK Time)/15:00 (European Time).
I'm busy. Can I watch it later?
The webinar will become available to watch on-demand shortly after the live webinar takes place.
What are the benefits of attending live?
During the live webinar, you'll be able to pose questions to the speakers, which will then be answered during the live Q&A session at the end of the webinar.
How long will the webinar be?
This webinar will last for up to one hour.
Who will be moderating?
Craig Waters, Editor, Global Railway Review 
What do I need to watch this webinar?
All you need is a computer with an internet connection. Be sure to use headphones if in an office environment.