Webinar: Integrating a new transport ticketing system with a Smart City
Supported by:

Supported by:

About the webinar
With 500 million NFC mobile devices in use today, the use of intelligent NFC tags in industries such as mobility, tourism, shopping and marketing open up novel ways of interacting with customers.
In this webinar we discuss transport ticketing smart cards, smart city smart cards, mobile NFC devices and software development kits. We explore how these elements can be used to contribute towards creating a smart city by integrating information with security and connectivity. In addition, we take a look at how open data and easy to use software development kits make a smart city eco system accessible to a broad developer base.
By watching this webinar you will learn about the benefits of new information technologies, how they can be rolled out and how they add value to cities. In addition, we will take a tour through the most recent technological developments and how these can be used to create a smart city. Finally, we give a perspective from an integrator point of view on what it means to build up a novel transport ticketing system and the possibilities to interlink with other, existing services in the city.
Register
Register to watch this on-demand webinar
Speakers
About the speakers
Louis-Alban Batard-Dupré
Director
Connecthings Spain
Louis-Alban presents how contactless Tags and their management are important for Smart Cities and how they are integrated in smart mobility solutions.
Louis-Alban graduated from HEC Paris, ranked N1 business school in Europe by the Financial Times. After several years working in areas of marketing and international trade for FMCGs, like L'Oreal Paris and Renault, and convinced that the evolution of mobile technologies were about to create a new experience between humans and their environment, Louis -Alban joined Connecthings in 2011 to begin the development of the Spanish subsidiary. Now, Connecthings is recognized as a Spanish leader in Contactless Tags Management for Smart Cities and OOH Advertising.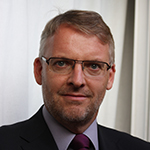 Mark Rocky
Business Development Director
Indra
Mark presents what Integrating a new transport ticketing system with a Smart City means from a system integrator perspective. 
Mark studied Electrical and Electronic Engineering in the University of Manchester Institute of Science and Technology (UMIST), and is a qualified "Project Management Professional" (PMP) from the Project Management Institute. While trained as an Electrical Engineer, Mark has worked in Technical, Project Management and Business Development roles throughout his career. His working life started in the UK where he worked for both British and American multinationals in engineering and marketing capacities before moving to Spain in 1989 to work for Comelta, a Spanish IT & electronics company subsequently absorbed into Indra the Spanish IT Multinational in 2002. Within Indra Mark has worked in projects within the traffic and transport industry both in Spain and above all internationally where he has been responsible for many major projects in: Ticketing, Rail systems, CAD/AVL, Tolling, Road & Tunnel Traffic Management Systems, Networking & Communications. He is now a director in charge of new international business, focusing on large and strategic projects, in Europe, the USA, Asia, Africa and the Gulf region. He is considered an expert at presenting the companies solutions to Indra's clients and travels widely participating in the defense of the major offers. Born in Thurso (the most northerly town in mainland Scotland) but brought up on the outskirts of London & having studied in Manchester he has now lived for many years near Barcelona in Spain.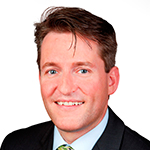 Christian Lackner
Business Segment Manager Smart Mobility
NXP
Christian provides an overview of the tools available helping to build the cities of tomorrow. With more than 20 years experience developing technologies for 736 cities, Christian takes you through the most recent technological developments in transport ticketing. In addition to NXP's core product offering, we take a look at NXP's most recent additions to the product portfolio and how they can unleash new application opportunities in the areas of road tolling, traffic management, open data and big data.
Christian is responsible for NXP's activities in creating solutions for cities to become greener and smarter places to live, facilitating efficient and safe mobility. Christian has a lot of experience in directing product solutions for new co-operations between banks, governments, players in mobile and the vast number of service providers in the MIFARE® ecosystem. When Christian joined NXP Semiconductors in 2000 as a software engineer, he was significantly involved in the creation of a new smart card generation with a flexible file and access management system. In 2006, Christian accepted the role of a software department manager leading a team of engineers developing software solutions for smart cards in the area of banking, eGovernment and Automated Fare Collection.