Orchestrated mobility: Mobile app solutions for seamless travel

ABOUT THIS WEBINAR
How can smart mobile apps prepare you for the future, create seamless passenger experiences, and provide opportunities for new sources of revenue?
In this webinar, Axon Vibe discussed how they are working with SBB and others to prepare for the future of travel. By creating seamless passenger experiences through travel assistance, multimodal connections, door to door mobility and passive ticketing, they can significantly increase passenger satisfaction. But they can also increase operational efficiency, by reducing peak loads, identify under served areas and prepare for future network expansions. And lastly, they will monetise your customer base for you by connecting them to ancillary services based on their predicted needs.
Speakers
KEYNOTE SPEAKERS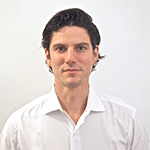 Thomas Annicq, CEO US, Axon Vibe
Runs the US office and focuses on international business development. MBA from MIT, a stint at Bain & Co, Thomas co-founded Thasos Group with Sandy Pentland. Thomas's speciality lies in big data and geospatial technology.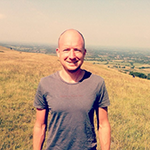 John Fagan, CTO, Axon Vibe
Resident Caretaker of Tech at Axon Vibe. John has a career full of maps and location technology, from Desktop GIS , to Web/Mobile mapping (Multimap & Microsoft) and now Bots and Intelligent Agents at Axon Vibe.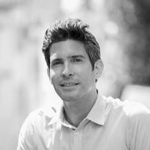 Kilian Ulm, Head of Business, Axon Vibe
A dedicated international business development professional with entrepreneurial spirit and skills. He is an engineer by education (ETH) with work experience from innovative start-up ventures to large multinational corporations.
Register
Register to watch this on-demand webinar
Related organisations
Related people