StationOne: The marketplace for railway professionals

ABOUT THIS WEBINAR:
StationOne is an initiative by Alstom and is the first online B2B marketplace dedicated to the railway industry, connecting professionals who are dedicated to improving global mobility. StationOne is a simple and fast way to obtain access to a broader choice of products and services, all gathered on the same platform. As the orders are centralised, the buying process is made easier.
To achieve the sector's requirements and ensure authenticity, all vendors are approved and qualified.
In the demanding world of mobility, StationOne assembles users around the simple but powerful idea of managing complexity to deliver simplicity. StationOne is the place where railway professionals can connect and source or sell products and services. There is now no need to spend time screening the web; all requirements are covered by StationOne and users are connected in an internationally trusted environment.
Benefits:
A unique marketplace to connect railway professionals
As a buyer, the platform's international catalogue allows you to compare and select the products and services you need to maintain and operate your assets.
As a vendor, you will have access to a global panel of worldwide buyers eager to discover your offer.
StationOne monitors the buying and selling processes to ensure authenticity. All selling companies have met its quality standards and are recognised as contributing to a better global mobility.
KEY LEARNING POINTS OF THE WEBINAR:
To understand the concept of this new B2B marketplace and how StationOne can handle the different requirements of different OEMs
To understand the content behind StationOne
To understand how StationOne contributes to the digitalisation of vendors and buyers
To understand the geographical coverage of StationOne.


Register
Register to watch this on-demand webinar
Speakers
KEYNOTE SPEAKERS: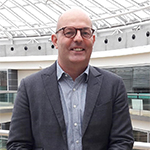 Damien de La Grandière has 20 years' experience spanning several industries and various activities such as engineering, procurement and sales. In the last 10 years Damien has occupied different positions in the rail industry including Parts Business Director. Damien is now StationOne Managing Director.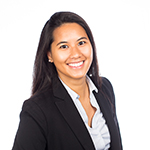 Caroline Marayphonh is Solution Manager at StationOne. Caroline has led several projects concerning digital transformation within the railway industry, including implementing customer relationship management and customer experience initiatives. Her role has now evolved into Product Owner within StationOne.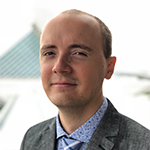 Ian Brodie is Deployment Manager at StationOne. Ian has worked in supplier quality, proposal development and project management for eight years. He is passionate about operational analytics and creative problem-solving, and he is currently in charge of the launch of StationOne in North America.
Related topics
Big Data, Cargo, Freight & Heavy-Haul, Digitalisation, Electrification & Cabling, High-Speed Rail, Infrastructure Developments, Rail Fares/Ticket Pricing, Rolling Stock Maintenance, Rolling Stock Orders/Developments, Safety, Security & Crime Management, Signalling, Control & Communications, Track Construction, Track Systems, Track/Infrastructure Maintenance & Engineering
Related organisations