Understanding FRMCS and how it can be the foundation for railway digitalisation

ABOUT THE WEBINAR:
Several railway operators are on the way to digitalisation and automation of their railway operations, and they are already running special programmes, such as Smart Rail 4.0, Digitale Schiene, DigiRail, etc. These programmes allow future services to run even more reliably, increase capacity on the existing rail networks, improve safety for employees and optimise system costs. FRMCS (the Future Railway Mobile Communication System), enabled by the latest mobile communication technology – 5G – plays a central role by not only replacing the legacy GSM-R communication system, but also by allowing the implementation of a broad range of new use cases, such as ATO, IoT and remote operation.
During the webinar, technology experts from Nokia discussed:
The role of FRMCS in railway digitalisation

The promising use cases enabled by FRMCS
FRMCS implementation timelines and migration aspects
Details on 5G as an enabling technology
Example programmes and trials underway at major rail operators
Register
Register to watch this on-demand webinar
Speakers
KEYNOTE SPEAKERS: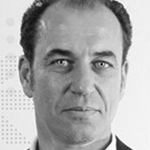 Stefan Weidmann, CTO Business Development Transportation EMEA, Nokia
Since June 2019, Stefan has held the position of CTO Business Development Transportation EMEA at Nokia in the Enterprise area. After concluding his studies of electrical engineering at the Swiss Federal Institute of Technology in Zurich with a master's degree, he started his professional career in 1990 as a development engineer in the field of process automation. After a two-year stay in the U.S., where he was working part-time and part-time studying for a master's degree, he joined Alcatel in 2000 in technical sales. This was followed by various management positions in the areas of solution design, marketing, sales and key account management for Alcatel, Alcatel-Lucent and, finally, Nokia.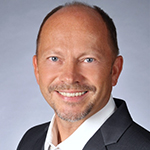 Michael Kloecker, Head of E2E Solution Management for Railways, Nokia
Michael Kloecker is working as Head of Solution Management Railway in the Nokia Railway Business Line and is responsible for the strategic positioning of the current GSM-R solutions, as well as for the future evolution of railway communication systems. In his role, he closely interacts with the customers around the globe to identify requirements, analyses the market needs and strongly interacts with the product managers, sales as well as standardisation organisation. Additionally, he is representing Nokia in relevant international bodies in the European Union – Agency for Railways, the International Union of Railways (UIC) and the UNIFE/UNITEL committee, as well as conferences and fairs. He has developed his knowledge on communication technologies, starting with R&D activities in the early 1990s within Siemens, continuing with various roles in product and solution management for mobile networks. Since 2006, he has focused on the railway segments. Michael holds a Master's Degree in Computer Science and is currently based in Munich/Germany.
Related topics
5G, Big Data, Digitalisation, Future Railway Mobile Communications System (FRMCS), High-Speed Rail, Infrastructure Developments, Internet of Things (IoT), Regulation & Legislation, Rolling Stock Maintenance, Rolling Stock Orders/Developments, Signalling, Control & Communications, Track Systems
Related organisations
Related people