Video: Norfolk Southern Rail Case Study – Boost Safety & Efficiency with IP Networking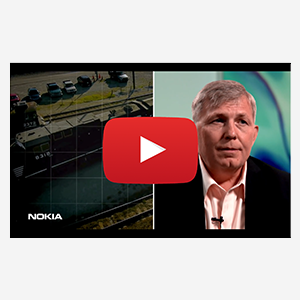 Video case study of Norfolk Southern Rail, discussing their efforts to boost safety & efficiency with IP Networking.
Moving passengers and freight safely requires a mission-critical communications network that is improves overall security and enhances the passenger experience. The good news is that a resilient IP/MPLS network meets this two-fold challenge, efficiently and cost-effectively while supporting future railway operations expansion. But is an IP/MPLS communications network right for you?
One of the largest Class 1 railway operators in the US with a 34,600 km network – Norfolk Southern – is upgrading its legacy communications network to IP/MPLS. Check out this video case study to hear first hand why this US rail operator has chosen this approach.
You may also be interested in:
Watch the video: