Reliable and secure communications: Crucial for rail's digital transformation
In complex rail passenger and freight transport networks, operators have several different communication needs. Due to their robustness and reliability, mission-critical solutions can provide a great alternative to solve these communication challenges.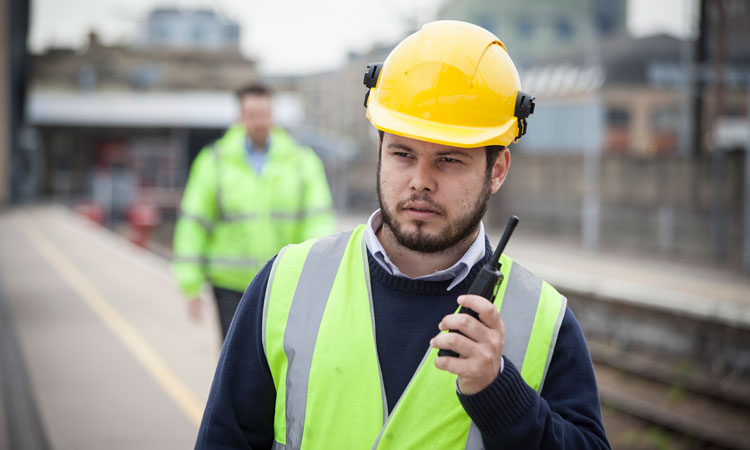 Rail transport systems – whether they are trams, metros, railways or even sophisticated driverless trains – need efficient communication systems that can evolve at the same pace as their operations and that provide the availability and safety specifications required in these environments.
In this sense, in environments as complex as passenger or freight transport, operators have different communication needs. Mission-critical solutions, due to their robustness and reliability, are the best alternative.
Among these needs, firstly, there are voice communications between the different groups of users: drivers, control centre operators, maintenance and security personnel, etc. Secondly, there is also a need for the transmission of critical data, which is required for rail operation and includes, for example, the location or management of alarms and unexpected events.
In addition, there is a need to transmit vital data, which is used by railway signalling applications. The data is transmitted train-to-ground, and often managed differently because it is the basis for train driving and, therefore, requires maximum availability.
The increasing demand for CCTV and video surveillance applications is another of the communication requirements of railway operators – both for the transmission of images from stations and from inside the train itself. Finally, there is another series of multimedia applications and passenger information services that make up the last block within the communication needs in the transport environment.
These five needs are currently covered by different technologies. In regards to the first two, voice and short data communications, TETRA technology is mainly being used. It has been extended as a de facto standard for these services and is used all over the world due to its robustness and reliability characteristics, as well as the mission-critical functionalities it incorporates.
For vital data for signalling applications, there is a wider scenario, depending on aspects such as territory. In Europe, it is mandatory to comply with the European Railway Traffic Management System (ERTMS) – a European standard aimed at enabling interoperability on cross-border lines. The ERTMS standard defines the signalling protocol (ETCS) and includes GSM-R as the wireless technology to transmit ETCS data. Across the rest of the world, where this directive does not exist, there have been positive experiences with TETRA instead of GSM-R. TETRA has also been used for Positive Train Control (PTC) in mining and freight trains. As far as CBTC is concerned – the signalling solution used by metros – Wi-Fi technology is normally employed. Wi-Fi is also used by CCTV and passenger information systems, with commercial cellular networks as an alternative.
Marta Fontecha, Director of Product Marketing at Teltronic, a Spanish company with more than 45 years of experience deploying radio communication systems, explains: "We find that the necessary applications in railway environments are sometimes implemented through different communication systems that are not integrated with each other. A TETRA network for voice, a Wi-Fi for signalling exposed to interference for using unlicensed frequency bands, and even some other network for other applications; this fact, in addition to creating coordination and integration problems in a critical environment such as transport, can mean greater investments and associated maintenance costs."
In addition to responding to all of these needs, Marta explains that communications systems also have to meet a series of requirements in terms of performance and reliability so that they can guarantee operation 100 per cent of the time, ensuring the highest availability, avoiding interference and guaranteeing the integrity of the communications.
So, do today's technologies meet all these requirements? To this question, the Spanish company offers an answer: a hybrid TETRA+LTE solution. "Instead of having different networks, one for each function, we propose an integrated hybrid network that supports both radio accesses, TETRA, narrowband to attend to voice and critical data communications and LTE to attend to those services that require greater bandwidth," says Marta.
This is a technological bet. GSM-R is a technology already declared obsolete, as well as offering worse performance in spectral efficiency and coverage than TETRA (which natively incorporates mission-critical features) and still has a long way to go. Wi-Fi has other drawbacks, such as not natively including handover or mobility, a circumstance that makes it no longer the best option for these environments.
"We believe that, in the short-term, TETRA will remain as the reference technology for voice and narrowband data services, while LTE technology will replace Wi-Fi for signalling or CCTV applications. More in the future, once the LTE standard incorporates the functionalities and requirements of Mission Critical, voice communications will also be made over LTE through MCPTT solutions," argues Marta, who recommends investing in technologies that are available today, with hybrid systems that can be updated and evolve as the technology does.
Integrated solutions
For all its complexity, the operation of a transport system also requires an integrated solution. It must be considered that the railway operation has many sub-systems involved, and the communication network must be configured not as a sum of products, but as an integrated solution that can provide end-to-end operation.
Suppose there is a fire in a wagon. A passenger presses the alarm button, and this is transmitted via TETRA to the control centre, where an operator establishes a call to talk to the driver and the passenger himself. At the same time, the cameras in the wagon are activated and send the image via LTE so that the control centre knows what is happening. The operator will contact the necessary emergency services to solve the problem and can even send the action instructions to the rest of the passengers through the public address system or the information panels. This is just one example, but it serves to see that, behind every possible event, there are many actions, elements and subsystems that have to be perfectly meshed and coordinated.
To do this, comprehensive solutions must include the TETRA+LTE network infrastructure, a control centre solution capable of managing communications and integrating with other applications, on-board systems that meet strict railway standards and radio terminals – whether portable, mobile or desktop units for different users. Integration work must be carried out on these four elements, which is also developed according to the particular needs of each project.
"Teltronic has always been committed to providing fully integrated solutions and adapting to the customer needs. This allows us to offer a portfolio of services that is as important as the products themselves, and which includes connection to a Train Control Management System (TCMS), management of alarms and unforeseen events, integration with the passenger information system and with public address and intercom systems, location via GPS or through railway beacons or signalling applications, among many others," concludes Marta.
In this context, Teltronic does not stop innovating. In 2019, the company launched its renewed control centre solution and, in 2020, it has presented the new RTP-800 – a new multi-technology on-board radio equipment (TETRA, LTE and Wi-Fi) that integrates in single rack voice services for critical communications and broadband data services.
Certified according to the most relevant railway standards EN50155, EN50121 and EN45545, it offers digital audio (VoIP) capabilities and multiple interconnection possibilities that facilitate its integration with the different subsystems of trams, metros, trains and buses, becoming the most advanced on-board radio equipment in the market. Teltronic radio technology has been validated for ETCS, CBTC and PTC railway signalling applications, and our new designs have been oriented to comply with the Future Railway Mobile Communication System (FRMCS) to be used by high-speed trains.
For more information about Teltronic's products and solutions, please visit their website, here.
Related topics
Communications Based Train Control (CBTC), Digitalisation, European Rail Traffic Management System (ERTMS), European Train Control System (ETCS), Future Railway Mobile Communications System (FRMCS), Global System for Mobile Communications – Railway (GSM-R), Positive Train Control (PTC), Security & Crime Management, Signalling, Control & Communications, Standardisation & Technical Harmonisation, Technology & Software, Wi-Fi
Related organisations
Related people