Expert panel: A digital future for rail freight
As part of our A Digital Future for Rail Freight In-Depth Focus, Global Railway Review asked this panel of experts: Do you think the rail freight sector has a positive attitude towards innovation to increase the efficiency and cost-effectiveness of rail freight transportation?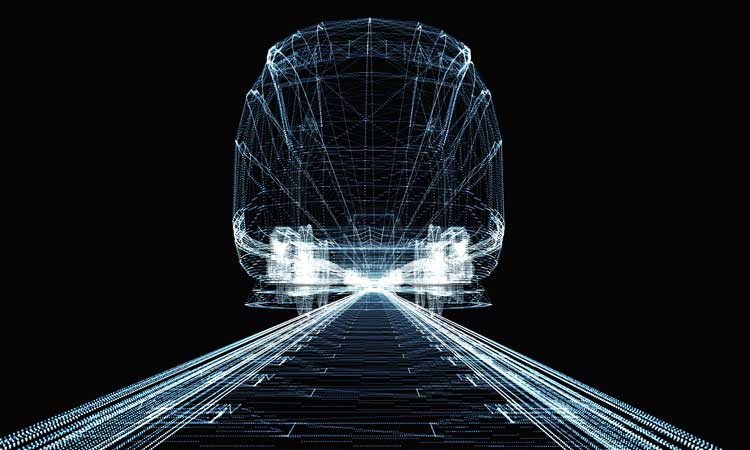 Participants
| | | |
| --- | --- | --- |
| | | |
| Stefan Hagenlocher | Daragh Lowry | Sam Hassan |
| Project Manager, Technical Innovation Circle for Rail Freight Transport (TIS) | Sales Director, Trimble | President and CEO, ZTR |
Hagenlocher:  In the past, the development and deployment of innovations in rail freight has been insufficient. This lack of innovation in the sector has several reasons: the market for new freight wagons in Europe is small and the lifetime of freight wagons is long; innovations shall not limit the compatibility of freight wagons; the requirements of wagon keepers to innovate has not been defined properly; the economic benefit of innovations does not necessarily account to the wagon keeper as investor for the innovation; and regulatory support, in terms of funded R&D and demonstrator projects, has been limited.
In response to these reasons, a new, sector-wide approach to innovation has been established by the Technical Innovation Circle for Rail Freight Transport (TIS) by defining requirements for innovative freight wagons and intelligent freight trains in working groups with wagon keepers, railway undertakings, shippers and suppliers.
In recent years, innovation activities in the rail freight sector have increased significantly – for instance, most wagon keepers are equipping their wagons with telematic devices and sensors. But, of course, to achieve the intelligent freight train, there are still a lot of innovations to develop, test and migrate in order to substantially increase productivity in rail freight.
Lowry:  The rail freight industry is ready for innovation. The freight sector must look to be resilient, market-responsive and future oriented, and technology is one of the areas where the freight sector can drive innovation and growth. Performance and management of rolling stock maintenance is of the utmost importance to the economic success and safe operation of freight operations. By embracing technological innovation, the freight industry can accomplish efficiencies, improve profitability, and continue to be competitive with other modes of transportation.
Implementing Trimble's condition monitoring solutions from remote diagnostics and wayside mounted non-contact measurement technologies, to predictive analytics and engineering asset management, improves operational efficiencies and performance. These solutions maximise the life of expensive components (such as wheelsets), enable maintenance cost savings and increase the predictability of long-term maintenance scheduling.
Worldwide freight companies have successfully implemented technology-enabled business transformations to improve safety, customer service, operational excellence and productivity. Companies using Trimble solutions include major freight operators such as BNSF, Aurizon, Norfolk Southern and Canadian National.
Hassan:  Without question, freight railroads are looking for innovation to solve multiple problems. They're competing with the trucking industry, who have been strong innovators and adopters of new technology. And there's the challenge of attracting new graduates who want to work in environments that embrace technology. This expectation also extends to customers who need immediate information about their shipments.
Class 1 and Short Line operators are responding by initiating projects that apply technologies to their extensive fleet of assets (locomotive, maintenance of way, rail cars, etc.) to gather data and analyse it for insight. These insights allow for informed decision making – thus, driving improvements in cost reduction, efficiency and customer service.
The ability to innovate has improved with the evolution of technology in both capability and costs. The challenge is the physical operating environment and scale of implementation. Obtaining ROIs from innovations such as PTC and IoT can require fleet‑wide implementations that can take years. Having the strength and conviction to work though these implementations without any immediate payback is daunting. But the railways are making great strides. They're working with technology companies, like ZTR, not just to implement new initiatives, but to develop the innovation culture they know they need.