Building upon GTR's greatest asset – its workforce
Zoey Hudson, Head of Talent, Diversity and Inclusion at Govia Thameslink Railway (GTR) – the UK's biggest rail franchise – looks into the different specialisms and opportunities for GTR's workforce and gives three colleagues the opportunity to discuss their roles.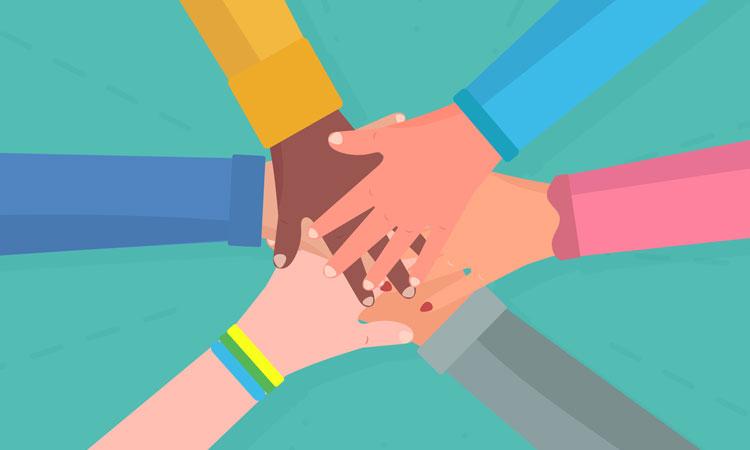 For any business, the foundation of success is the workforce and, for customer-facing organisations like Govia Thameslink Railway (GTR), our people are the embodiment of the brands they represent. It is for this reason that, at GTR, we pride ourselves in offering the right opportunities to individuals who can make a positive impact to the company, whether that be someone joining at an executive level, or someone kicking off a new career.
Equality of opportunity is a key mantra for us and something we take great pride in. This is shown in the huge wealth of roles that support our continued safe operation. However, simply talking about opportunity and diversity isn't enough – that's why we've introduced a Black, Asian and minority ethnic (BAME) recruitment strategy and unconscious bias training, which all hiring managers will attend, and we're currently planning a 'Respect Workshop' for staff.
Another key part of diversifying our workforce is encouraging more women to join the industry; something my team and I have really focused on in recent years, especially when advertising our driving positions. It's been fantastic to see more and more women considering the role. In total, we have received over 800 applications from female candidates in 2020, which is already double the number received in 2019. In our training courses for new drivers, our aspiration is to have a 50/50 split between male and female candidates, with a target of no fewer than 25 per cent of candidates to be female on each course.
For this piece, we wanted to introduce just some of the people that make GTR, GTR; they discuss how they became involved in the rail industry and offer insights into their roles – how they've adapted during the COVID-19 pandemic and why they continue to be so passionate about working in rail. Meet GTR's Laura, Harsitt and Myles.
Laura Campbell, GTR, Suicide Prevention Manager
"Being able to help people is the thing that gets me up every morning. I'm very proud to do the work I do, as it's a deeply personal matter for me, and to be in the position that I am now – as the only suicide prevention manager at a major Train Operating Company (TOC) – is a powerful platform from which I aspire to drive hope and positive change.
"In the last year, GTR staff made 426 lifesaving interventions and, by 2021, we have committed to targeting a further 50 per cent reduction in attempted suicides across the network. To help us achieve this target and better support our passengers, we've introduced a 30-minute e-learning package on suicide prevention and how to make a safe intervention. Our commitment to preventing suicides is a multi-agency, intelligence‑led approach which involves all of our staff, including our many Revenue Enforcement Officers, who patrol our network together with the British Transport Police (BTP), Security Teams, Rail Pastors and Welfare Officers at key locations; which has resulted in a 57 per cent increase in lifesaving interventions since last year across our rail network.
"It is often an issue that people struggling with their mental wellbeing are either unaware of the various levels of support available, or don't consider these options as suitable to their needs. This is one of the biggest challenges we face in our work and that's why, at GTR, we have invested in training our staff with the specialist skills that perhaps one of our passengers' needs, and we have employed a dedicated team of experts who can make lifesaving differences.
"We really care for our people and the wider community, so it's not just about making our stations safer, it's also about giving people the tools needed to support vulnerable people. Suicide is preventable and lives are being saved every day – for every life lost on the railway, six are saved.
"I'm really worried about people's mental health following the pandemic. One in 20 people make a suicide attempt at some point in their life, and there is a higher chance that individuals will feel overwhelmed with their situation. It's ok not to be ok, which is why we're increasing support to passengers during these unnerving times."
Harsitt Chandak, Thameslink, Station Manager – St Albans
"I came to the UK when I was 18 and went to university to study business. Whilst I was a student, I managed to land a job at Luton Airport, working in various departments, from check-in to baggage and ticketing. I loved the customer-facing aspect of the role and knew that was something I wanted to do long-term in my career.
"I've been a station manager for six years, working at Harpenden, Luton and, now, St Albans. With around 35 people in my team, I have a huge responsibility to make sure that everything runs smoothly – especially as St Albans station has the highest number of passengers north of the river!
"First thing in the morning, I check in on my team to make sure that everyone is okay; station life has been very different during the pandemic. During peak hours, I like to spend time with passengers and daily commuters because, to be a good station manager, you really need to know your local people and regular travellers. It's a real community.
"There are lot of changes taking place at the station to help our customers feel safe and confident to travel. We've added signage and queuing systems to ensure that everyone stays a safe distance apart. On our foot bridges, there are now directions and floor markers; this means that the staircases can have flowing one-way traffic. We've also only opened waiting rooms where social distancing is possible."
Myles Francis, Great Northern, Train Driver
"I have been working throughout lockdown, which gave me a sense of normality and routine; I've spent any time off with my eight-year-old daughter. I found out that I was going to become a father during my first year of university – and that made me more determined than ever to finish the course and get my degree. I studied finance accounting and, although I enjoyed it, I realised when on a placement at Canary Wharf that it wasn't where I wanted my future to go.
"I carried on studying and juggled my degree with a full-time job, which is when I first joined the railway family as a platform assistant. I completed my dissertation whilst already working in the industry I would go into after university!
"Working on the platforms at Moorgate and Finsbury Park helped me get to grips with the network very quickly. People would need help with timetables and routes, so you have to know your stuff; if you accidentally put someone on a wrong train, they will definitely come back and tell you about it the next day!
I've always wanted to work on the trains, and I love being a driver. I can honestly see myself doing this job for as long as humanly possible. Normally, the process from applying to starting can take anything from a year to two years, but it took me just six months. I think I completed it so soon because I was really committed and dedicated – I just knew it's what I wanted to do. My daughter loves that I'm a train driver. I visited her school once as part of a careers day and she really enjoyed showing me off."
Concluding comments
At GTR and, indeed, across the rail industry, there are a whole host of career opportunities. Whether that be graduates with business degrees or those looking for a career change, the railway has such a breadth of roles. There truly are new opportunities for anyone who applies themselves and has the personality to match our industry.
Zoey Hudson is the Head of Talent, Diversity and Inclusion at GTR. Since the start of the GTR franchise, Zoey's general remit has been focussed on leadership development, talent and succession management. As of July 2019, she has also been working on talent acquisition and apprenticeships and, from February 2020, she also embraced Diversity and Inclusivity as part of her portfolio. Zoey is passionate about developing the capability and effectiveness of the workforce, encouraging heightened self-awareness and nurturing potential throughout the organisation and working towards GTR being a truly diverse and inclusive place to work.