Are timetables the key to unlocking rail's potential?
Chris Nuttall, Managing Consultant at Atkins, explores how rail travel in Britain can be transformed by reducing journey times, significantly improving frequencies and relieving overcrowding.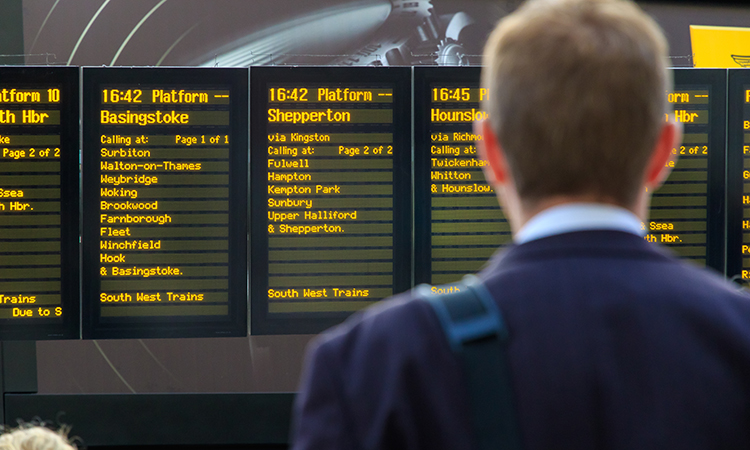 For the past 50 years, we've focussed on developing rail services into and between city centres, especially to and from Central London. For too long, we've solely viewed rail as a bulk carrier of big flows, incapable of serving the wide range of smaller markets that, in combination, make up the majority of today's travel demand. 
The time has come to diversify this approach. We can no longer afford to assume that people only want to make a narrow range of journeys by train. Instead, we need to create a rail system that, like the roads, gives users the freedom to go where they want, when they want. 
Why diversify?
First, rail is a more sustainable mode of transport than the car and getting the right balance between transport modes will be key to meeting our net zero targets. To do this, we can't continue to focus on city centre journeys – over 80 per cent of people travelling into Central London at peak times are already using the train. It's the journeys outside of London, that more often than not require interchanges, where rail loses out to road competition.
Second, if we only focus on a small segment of our potential market, we're not using our infrastructure efficiently. Lines into city centres have become so congested that they struggle to cope, while the rest of the network is so underutilised that it struggles to justify its existence. This drains the railways' finances and means we cannot afford to enhance capacity where needed. 
COVID-19 has revealed just how risky our dependence on a narrow range of markets is and, if we don't change it, we may not be able to recover fully.