Further supporting the transportation of dangerous goods by rail through digitalisation
In her last exclusive interview with Global Railway Review , Božica Radoš, CEO of Venit ExAnte Ltd, discussed the significance of digitalisation in supporting the transportation of dangerous goods by rail, particularly in the face of the COVID-19 crisis, during which there has been a huge increase in the volume of hazardous waste. In this article, she further discusses how the company's solutions can support the rail industry.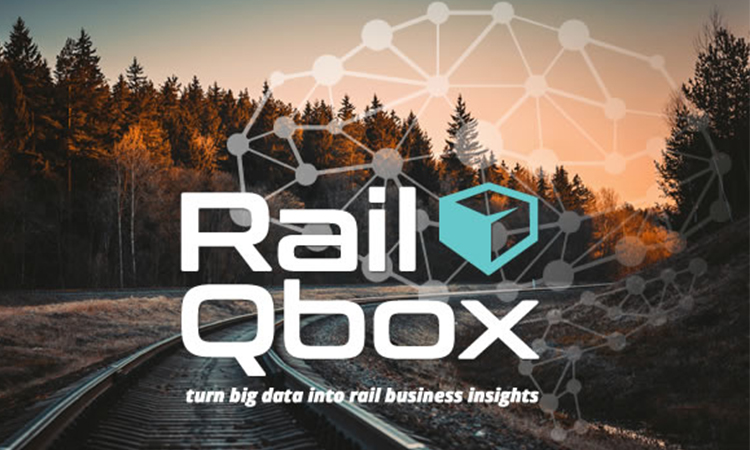 Credit: Venit ExAnte Ltd
Responding to client requests
In our last interview, we presented our new product, DGOapp.eu. Following requests that we received after the interview to present more features of the application, we have taken the opportunity to provide additional details.
Venit ExAnte, in the past decade, has established itself as a definition of the philosophy: "Through optimised planning, we prevent excess planning" – giving clients an optimal service, which is constantly enhanced via communication with the client, with one of the primary goals being maximum financial efficiency. That is the first and foremost mission of digitalisation, in the abstract sense.
DGOapp.eu is a digital hotspot for all required information related to the transportation of dangerous goods, which, during the current COVID-19 crisis, has seen a huge increase in terms of the volume of hazardous waste. The application's concept supports upgrades in terms of subspecialised databases and additional programming for specific clients' needs. Our team is flexible and hires freelancers with specific skills, depending on what a specific project requires from us to achieve in a certain period.
There are numerous programmes online which have the potential to become the next equivalent of Microsoft Office in their respective industries. The majority of those software are not even thoroughly field tested, since they have not been given a proper chance. The transportation industry, especially rail, does not allow access to anything but optimal, 100 per cent utilised and tailor-made software to justify the costs and meet the client's specific needs and requirements.
Digital Manufactura
Venit ExAnte's approach towards the creation of a solution for the client, internally called 'Digital Manufactura', aims to accompany the client constantly and consistently in order to accommodate the software to the client, not vice versa. Digital manufacturing is the application of computer systems to business services, logistic chains, products and processes. Digital manufacturing technologies link systems and processes across all areas of production to create an integrated approach to manufacturing, from design to production and on to the servicing of the final products.
By using a process that is centred around a computer, manufacturers can create a digital thread through the manufacturing process to analyse data across the product lifecycle and create actionable processes. Digital manufacturing systems also allow for the circulation of data in order to anticipate demand and any ongoing requirements to deliver products via manufacturing that is centred on customer needs.
DGOapp.eu and rail Q (quick) box to go
DGOapp.eu will be commercialised on a subscription-based model, eliminating capex costs and providing a payment model already used by companies that hire an external safety advisor on a contractual basis. The applicant, a certified safety advisor on the transportation of dangerous goods, will sign all documents generated by the application (such as electronic bills of lading, air waybills or CMR/CIM consignment notes) and they will then be watermarked.
This special authorisation will be previously registered at the appropriate Ministry. In this way, the application will relocate a contractual relationship with an external safety advisor to the web platform, providing a more extensive scope of services, faster and at a lower cost. The legal requirement-obliging carriage companies must appoint an advisor and provide a good time framework for the introduction of the proposed product, which will be included in the marketing plan for the product's commercialisation. Its subscription-based model can serve to substitute contracts with external advisors, offering the same scope of service at a lower cost and higher time savings.
The long-term goals for users are to secure safety measures in the transportation of dangerous goods, protect the human health and the environment, and reduce economic costs and CO2 emissions.
The long-term goals for users are to secure safety measures in the transportation of dangerous goods, protect the human health and the environment, and reduce economic costs and CO2 emissions. Reduction of economic costs will be automatically achieved through improvements in compliance, which will lead to fewer fines paid by operators, as well as by reductions in hazards-related damages to the infrastructure and the environment. Reduction in CO2 emissions will be achieved by better route planning and the optimisation of vehicles. Fewer accidents ensured by better compliance and planning of the route to avoid the proximity of nature-protected and water-protected areas will also enhance the protection of the environment.
Digital technology was selected as it has a proven record in facilitating uniformity and compatibility in highly complex systems, such as the European Rail Traffic Management System (ERTMS), where software-based components have, by virtue of data communication, harmonised the conversion of information between interfaces, facilitated interoperability and increased the safety of European international railway traffic.
Also, plug ins that are available via this application will enable the client to, on demand, extend the application to a rail Q (quick) box to go.
Rail Q (quick) box to go will enable clients to use already established data bases and procedures; plug ins will cover all other aspects of the rail business, such as: Evidence of wagon/locomotive asceses; on line positions; accounting status etc. The goal is to provide a service where a user could see, in real-time, every detail and aspect of the transport, as a direct or indirect interested party. Data updates will be ensured through regular monitoring and comparison of data inside the application and data published from official sources. This means that users will no longer be responsible for monitoring latest updates published and will be able to focus on their core activities.
DGOapp includes conversion between UN numbers and other waste classification systems, a task that most companies without a safety advisor struggle with.
DGOapp.eu is a digital hotspot for all required information related to the transportation of dangerous goods, which, during the current COVID-19 crisis, has seen a huge increase in terms of the volume of hazardous waste.
As an additional, value added service that differentiates DGOapp from all other sector applications is the function that provides the assignment of a UN number to unclassified hazardous wastes (waste that must be transported according to ADR/RID provisions but does not have an assigned UN number), through the applicant's proprietary knowhow as a source of conversion. To classify this waste according to ADR or RID, specialised knowledge and experience is needed to convert the national waste codes assigned to these goods into UN numbers according to ADR classification and according to waste properties. Inert hazardous waste from sector and production are examples of waste types that have national codes assigned to them and that must be converted into UN numbers to access related provisions. According to Eurostat waste type statistics, between 2001 and 2016, the amount of hazardous waste shipments from European Union (EU) Member States to other EU Member States or out of the EU increased by 63 per cent, from 4.0 million tonnes in 2001 to 6.5 million tonnes in 2016, peaking in 2007 at 8.1 million tonnes. The ease of converting dangerous goods into UN numbers is, therefore, essential to all participants in this sector.
Rail's commitment to the EU Green Deal
During COVID-19, rail has been essential to Europe's response, as its extensive railway network ferried key personnel and crucial materials, including food and medical supplies, to where they were needed most. Seeking to exit this public health crisis while confronting climate change and economic uncertainty, the EU must continue to view the Green Deal as a strategic guide as the European Commission (EC) strives to complete a green transition that has the potential to address both challenges.
Rail will, as it was during COVID-19, be of critical importance to achieving these sustainable goals. The transportation sector is the second largest greenhouse gas (GHG)-emitting segment of the European economy, after energy production. However, while transportation as a whole generates nearly 24 per cent of Europe's emissions and is the only one that has managed to increase them over the last 20 years, rail only generates 0.5 per cent of those greenhouse gasses and has managed to reduce its carbon footprint while expanding both its passenger and freight capacities – currently, conveying 17 per cent of inland freight and eight per cent of passengers.