HS1's environmental and sustainability commitments
HS1 Ltd's Dyan Crowther, CEO, and Richard Thorp, Engineering Director, write that sustainability is key to getting the rail industry back on track – and there is a lot to learn from the UK's only high‑speed railway.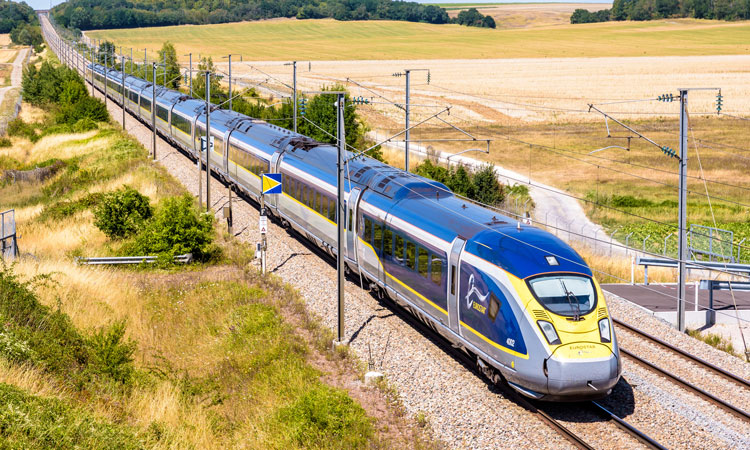 High-speed rail plays a crucial role in connecting communities and businesses and driving economies, not just locally, but internationally, too. As the Green Gateway to Europe, the HS1 line already provides significant sustainable and environmental benefits to the regions it serves and across Europe. However, its recent efforts to lead the way on the green transport agenda are already creating lasting solutions to sustainable travel. With a post-COVID-19 recovery around the corner, the international rail industry can certainly learn some lessons from the UK's only high-speed railway.
The rail sector has faced a fair set of challenges and changes over the years, but, this past year, it has experienced what is undoubtedly the biggest shock in living memory. Changing quarantine rules, lockdowns and varying travel restrictions have had a profound impact on businesses and operators. Whilst this looks set to continue in the first few months of 2021, there is light at the end of the tunnel as the roll out of the UK government's vaccination programme accelerates day by day. Another focus will clearly be the huge set of commitments to become a net zero economy by 2050 – a goal which has been enshrined into UK law. As Glasgow hosts the upcoming global conference, COP26 (where HS1 Ltd is proud to have been invited to participate on a panel and host a workshop), it is more important than ever that sustainable travel is at the forefront of the political agenda. The UK must set an example of how it is leading the charge in delivering green initiatives in this space.