Transitioning to FRMCS
Nicholas Shrimpton, UNIFE Technical Affairs Manager, discusses how the introduction of digitalisation and automation in rail will become central for the deployment of both FRMCS, and future broadband applications, far beyond today's GSM-R.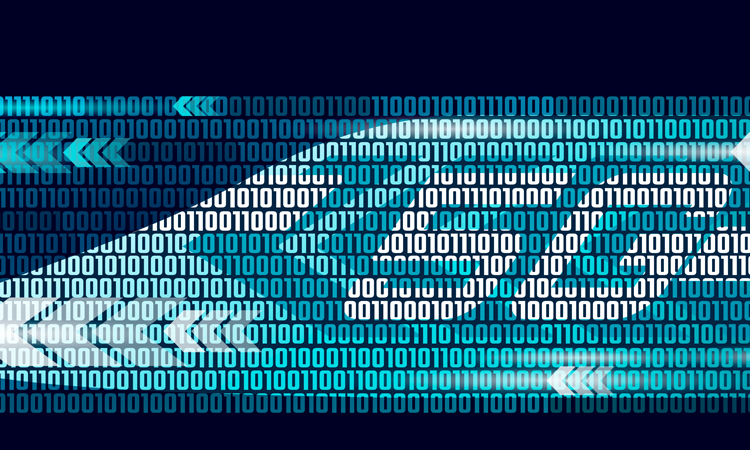 Achieving the EU's Green Deal objectives requires the development of efficient EU railway transport for both passengers and freight. To increase the sector's competitiveness and its potential contribution to a greener EU transport system, the digitalisation and automation has become a must. To allow for this progression, the Future Railway Mobile Communication System (FRCMS) technology will be an essential enabler of the European Commission's (EC) twin objectives of carbon neutrality and digital leadership. With the shelf life of the Global System for Mobile Communications – Railway (GSM-R) rapidly approaching its terminus, all stakeholders' priority should be to ensure that the transition to FRMCS is as successful and smooth as possible.
At this moment the railway sector is working closely together in the definition, standardisation, and piloting of FRMCS in various standardisation groups at European Telecommunications Standards Institute (ETSI), 3rd Generation Partnership Project (3GPP) and The Electronic Communications Committee of The European Conference of Postal and Telecommunications Administrations (ECC CEPT). The ongoing specification work will result in an update of the EU legal framework to guarantee and maintain technical interoperability across Europe. Hoping to increase commercial availability and enable first deployments by 2025, the first inclusion of FRMCS-related definitions in the European Technical Specifications for Interoperability (TSIs) is subsequently planned for 2022, notably including some outputs from the Shift2Rail Joint Undertaking, led by Executive Director Carlo Borghini, who will also helm its successor, Europe's Rail.
UNIFE considers digitalisation as an important market driver for the installation of a broadband capable FRMCS.
From the European supply industry's side, UNIFE's UNITEL Committee, established in 2018, brings together the association's members that have significant telecommunications experience to build a consensus within the sector concerning the development and implementation of the future interoperable railway communication system under FRMCS, as part of the future European Rail Traffic Management System (ERTMS). UNITEL, a Committee of UNIFE, has established itself as the recognised voice of the European railway supply industry's telecommunication activities in its exchanges with the European institutions and their cross sectoral partners.
UNIFE considers digitalisation as an important market driver for the installation of a broadband capable FRMCS. A timely introduction and deployment of this technology is essential to ensuring a stable and healthy business environment for all involved partners. To allow its successful introduction requires focus and a prioritisation of functionality.
From GSM-R to FRMCS
The baseline for the introduction of FRMCS was the prognosed end of support for GSM-R in 2030. However, the GSM-R market will continue to increase its maturity level in the coming years. As of today, significant rollouts and extensions of new lines are ongoing, as well as some modernisation in projects to guarantee support for the time being until GSM-R reaches obsolescence. In contrast, projects not even tendered yet, and with a longer timeline than the expected lifetime of GSM-R, may potentially not consider the introduction of this telecommunication solution, but may even consider relying solely on FRMCS. In parallel, maintaining the existing GSM-R networks alongside FRMCS leads to higher costs.
In July 2021, UNIFE's UNITEL committee released their GSM-R Long-term Support Statement following the joint assessment of how this communication service can be supported until the migration to the FRMCS has been successfully finalised, which is currently projected for some time after 2030, when a co-existence between GSM-R and FRMCS becomes no longer needed. This statement provided a formal response to requests from the railway sector for a renewal of the support statement from the Railway Operation Communication Industry Group (ROC IG) following UNITEL's establishment as a UNIFE committee. The signatories are committed to supporting communication solutions for ERTMS and rail digitalisation today and in the future, however the statement highlights the need for early planning and reciprocal commitment by all involved parties given the existing and future challenges in supporting and phasing out GSM-R.
Key success factors for the successful transitions to FRMCS
Following this and with an eye on the future, UNIFE recently published its Position Paper on the Successful Transition to FRMCS and the key success factors to be addressed to achieve this, as it was when introducing GSM-R. The Position Paper also outlines the timeline and phased approach envisaged to achieve the expected deployment from 2025.
Our findings on the key success factors can be summarised as follows:
Legislation
Without the legal framework, no introduction and no investment can be expected in infrastructure and onboard. Especially for the latter, early definition needs to be included. UNIFE also sees the need for continuous enhancements aligned with progress in specification and standardisation.
EU coordination
The involvement of different specification and standardisation groups, for the impacted telecommunication and signalling technologies, requires a coordinated approach. A coordinated, funded trial activity is important for first evaluation of the defined concepts.
Standards and specifications
Railways can greatly benefit from synergies with other domains with respect to mission critical networks. Adhering to 3GPP-idefined Mission Critical Communication standards will allow for synergies in product and solutions based on solid standards. A special focus has been placed on the Onboard Gateway standardisation, as they allow for early preparation of the rolling stock.
Technology alignment and network preparation
With FRMCS as an Internet Protocol (IP)-based technology, the preparation of today's transmission network is an important step. As the latest GSM-R products already support smooth IP evolution, operators can benefit from an aligned technology evolution. When it comes to virtualisation and cloudification, as key concepts for 5G, some of the GSM-R products can support such an evolution path while benefitting from IT-based technology and migration of GSM-R and 5G compatible products. By introducing the European Train Control System (ETCS) over General Packet Radio Service (GPRS), spectrum usage can be optimised in case the GSM-R band will be used for migration.
Frequency and spectrum
The harmonised frequency bands for FRMCS are now under standardisation in 3GPP as 5G bands, which is a base to foster a sustainable eco-system of chipsets, notably for mobile devices. However, with the capability of bearer flexibility, different bands such as satellite or Mobile Network Operator (MNO) sharing models can be considered as options to help (e.g., for flexible FRMCS introduction).
Migration planning
Due to the complexity of a migration phase in parallel to an operational GSM-R system, detailed planning by railway operators is proposed to define preparation and execution phases in advance. For greenfield projects, the introduction is expected to be easier and faster.
Cyber-security
Introducing IP and IT/Cloud technology with 5G mandates is required to ensure adequate cyber‑security. Beside standardised mechanisms in 5G technology, additional measures are needed. It is strongly recommended to follow best practices and recommendations established at the European level by the European Union Agency for Cybersecurity (ENISA) and the European Rail – Information Sharing and Analysis Centre (ER‑ISAC).
The successful transition to FRMCS will rely on a strong support of the EC and its agencies, as well as strong coordination and cooperation between European rail stakeholders. The role of standardisation and Research and Innovation will be also of utmost importance.
5GRAIL: The FRMCS demonstrator
The European rail supply industry is convinced that the Horizon 2020 5GRAIL project will support first market application and pilot projects for the introduction of 5G FRMCS technology.
The European rail supply industry is convinced that the Horizon 2020 5GRAIL project will support first market application and pilot projects for the introduction of 5G FRMCS technology.
The Horizon 2020 ICT-053 5GRAIL EU-funded Project officially started on 1 November 2020, with the support of DG CONNECT and its Director General Roberto Viola. The project consists of eight Work Packages, which aim to validate the first FRMCS specifications by developing and testing prototypes for the FRMCS ecosystem for both trackside infrastructure and onboard use, in both laboratory and real track conditions. It will be based on UIC's Version 1 of the Functional and System Requirement (including the Interfaces) Specifications, and on 5G (3GPP Release 16) technology. Coordinated by UIC, and with UNIFE leading dissemination activities, this project brings together European railways and rail suppliers to pave the way towards the future communication system and, as such, significantly contribute to achieving the benefits of the railway game changers.
5GRAIL will also aim to cooperate with railways regulatory and standardisation bodies, especially the European Union Agency for Railways (ERA) in developing the Control, Command and Signalling Technical Specifications for Interoperability (CCS TSI). Cooperation has been established with Shift2Rail, the first European rail Research and Innovation Partnership working on a new communication system for railways. Leveraging the results and findings from the Joint Undertaking, 5GRAIL and the successor of Shift2Rail within Horizon Europe, will lead to deployable commercial solutions that demonstrate the benefits of strong EU research. Indeed, Europe's Rail Joint Undertaking's soon-tobe- established 'System Pillar' will play a key role in the FRMCS migration plan and its introduction across the European rail networks. To date, the 5GRAIL partners have been focusing on the overall architecture and specifications, as the project has not yet reached its half-way point.
Summary
We find ourselves at a crucial stage in the definition, development, and eventual deployment of FRMCS. UNIFE expects that the introduction of digitalisation and automation in rail will become a dominant driver for the deployment of both FRMCS, and future broadband applications far beyond today's GSM-R. This will undoubtably benefit the railways and its passengers. It is vital for industry and railway operators to agree on the best strategy for the networks' introduction, as well as migration plans, to ensure a stable and healthy business environment for all involved partners and meet the market requirements for FRMCS.

As a Technical Affairs Manager at UNIFE, Nicholas Shrimpton focuses on matters concerning regulation and standardisation regarding railway interoperability and safety. His expertise helps coordinate UNIFE committees and technical working groups, as well as the industry's technical cooperation with the European Commission (EC), the European Union Agency for Railways (ERA) and other railway stakeholders.