The approach to asset management at the East West Rail Company
Joao Rocha, Head of Asset Management and Maintenance at the East West Rail Company, explains that by scoping and testing asset management requirements at a much earlier stage in the delivery of an infrastructure project, the most appropriate assets can be selected and designed to ultimately deliver the best value and service for passengers.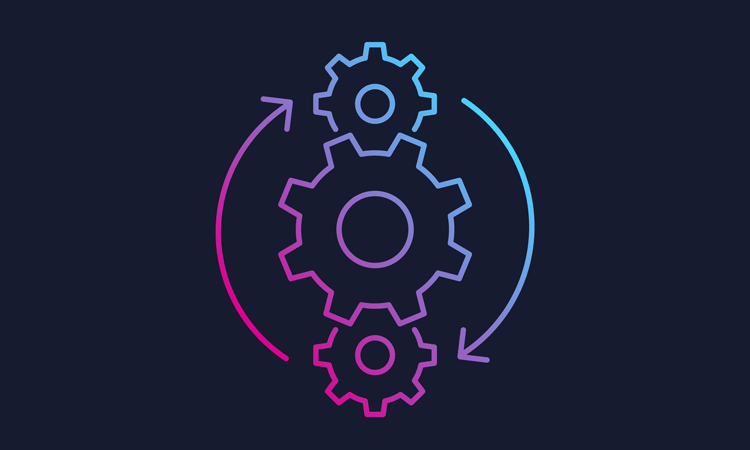 The East West Rail Company (EWR Co) will connect communities in the UK between Oxford, Milton Keynes, Bedford and Cambridge with jobs, education and opportunities. It will cut travel times, ease pressure on the area's congested roads and open up new areas for businesses to grow.
When the EWR Co was set up by the UK government in 2018, we were given a unique opportunity to shake up the way major projects are delivered, to move away from traditional operating models and to be bold in our approach both to socio-economic development and infrastructure delivery.
This philosophy has underpinned our approach to asset management at EWR Co – and to infrastructure delivery more broadly.
Asset management and the end user: the importance of early-stage design
To make this a reality we need to think and do things differently. To deliver a forward-thinking, world-class railway fully integrated into its local eco-system with the end users in mind, we need to think beyond pure infrastructure design and think more about the end users and the way they'll be living their lives and using the railway in the future. This includes thinking about the environmental impact of the railway from conception through to operations as set out in our net zero carbon vision. At EWR Co, we do this by considering our users' needs at the earliest opportunity. This includes asset management. In my experience, it's rare for a railway to be designed and built taking into consideration modern asset management principles. In most projects I've been involved in, asset managers have to adapt to the infrastructure they are given and manage it in the best way they can, which can lead to inefficiencies and additional costs.
By scoping and testing the asset management requirements at a much earlier stage, we can be confident of selecting and designing the most appropriate assets for EWR Co – and our end customers – in line with our vision, delivering the best value to taxpayers and the best service design for the railway's ultimate users.
In summary, the key asset management principles we apply to the whole lifecycle of our assets are shown in Figure 1.
To deliver this, cross functional teams come together at the point of design to understand how individual disciplines interrelate so we can focus on simplifying functionality, streamline decision making and minimising systems and interfaces. This makes the railway simpler and quicker to build, while reducing the number of components to maintain and the total number of failure modes. Combining this approach with modularity and standardisation will make the assets easier to maintain and increase productivity. Adopting this two-pronged approach will generate material savings – both in terms of capital investment and operational cost – significantly reducing the whole life cost of the project.
Incorporating asset management principles and requirements into early-stage design also helps us to identify the critical assets and systems. This means that we can design out any single points of failure that could cause disruption to the future service. However, this isn't always possible – either technically or due to the cost associated with such a design decision. In these instances, we monitor the assets closely to identify pre-cursors to failure so we can plan our interventions before that happens.
This process inherently embeds asset monitoring into our planning and design processes at an early stage. This in turn enables us to identify and deploy the best solutions as we build the railway. With the significant development around sensor and monitoring technologies and the lower costs associated with data collection and processing, having a railway that is actively telling us how it is performing and how its assets are deteriorating is essential to enable us to carry out the right interventions at the right time, increasing reliability and performance and optimising investment.
Harnessing data through a 'digital twin'
This may all sound fine in theory – but how does it work in practice? In short, it needs the right structures, systems and culture in place.
Our asset information structure and the systems that support decision-making need to be integrated. By getting this right, we'll collect the relevant information and have it readily available when making important decisions. For this data‑driven approach to flourish, we also need to change the traditional fragmented approach often seen in asset management in the rail sector. We need to avoid getting buried in our own silos and instead think about the railway as the wider system it is – its purpose and the part it will play in people's lives – to understand how the different components interact with and impact each other.
To do this, alongside more collaborative working practices, we're developing a 'digital twin'. This is a digital representation of our railway that will be updated with real or near real‑time data from our monitoring systems. This will create a consistent and integrated data ecosystem that brings together information from multiple data sources to inform our decisions. This improves how we balance cost, risk and performance, allowing us, for example, to predict more accurately when maintenance will be needed which will ultimately deliver a better service for our customers and a better outcome for the taxpayer.
The digital twin can also be used as a simulator which we can deploy across all lifecycles of the project, from construction all the way through to renewal. Simulating in a digital environment – supported by machine learning and artificial intelligence – allows us to test different opportunities and capabilities while it is cheap. By cheap, we mean when ideas are still conceptual and before extensive investment. For instance, construction or maintenance of the railway assets can be rehearsed virtually, identifying opportunities to optimise before construction and maintenance have already started. This means we're more likely to get things right first time, which in the construction stage can avoid significant costs.
With our focus on the digital systems and our belief that this is the differentiation and the key enabler to cost reduction, we hope we can give a significant contribution to other major infrastructure projects – both in the UK and beyond – by helping accelerate digitisation and modernisation in the rail industry. 

Joao Rocha joined the East West Rail Company (EWR Co) in January 2022 as the Head of Asset Management and Maintenance to help deliver the company's vision and objectives. He started his career in academia and has a PhD in Civil Engineering. Previously Joao worked for Network Rail where he began by managing structures assets in the Southern Region and then went to lead the Asset Management Team in Network Rail High Speed.