Foreword by Wilma Mansveld: Improving before expanding
Posted: 13 February 2015 | Wilma Mansveld, State Secretary of Infrastructure and the Environment, the Netherlands | No comments yet
Every day, more than one million people in the Netherlands – out of a population of almost 17 million – rely on trains and railroads to get to work and back home again. This is no small feat considering the complexity of the country's railway system and the length of its tracks; 7,000km. To give you some idea, that's from Holland to Siberia, deep into the heart of Russia. For every kilometre the system counts one switch or crossing. Each day 9,000 trains ride from one place to the next, carrying those one million passengers and 115,000 tonnes of cargo. And every day, the railway system functions well, on average. Exclusively for Global Railway Review, Wilma Mansveld, State Secretary of Infrastructure and the Environment for the Netherlands, explains that to keep the country's railways and train operation fit for the future, averages are not enough…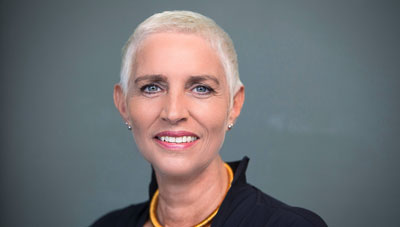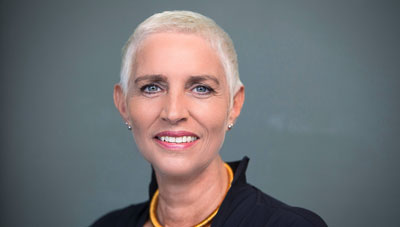 Every day, more than one million people in the Netherlands – out of a population of almost 17 million – rely on trains and railroads to get to work and back home again. This is no small feat considering the complexity of the country's railway system and the length of its tracks; 7,000km. To give you some idea, that's from Holland to Siberia, deep into the heart of Russia. For every kilometre the system counts one switch or crossing. Each day 9,000 trains ride from one place to the next, carrying those one million passengers and 115,000 tonnes of cargo. And every day, the railway system functions well, on average. Exclusively for Global Railway Review, Wilma Mansveld, State Secretary of Infrastructure and the Environment for the Netherlands, explains that to keep the country's railways and train operation fit for the future, averages are not enough.
Our complex and heavily burdened network is prone to disturbances. Snowfall, storms or signal references that disrupt the system in one place, can quickly cause havoc in a number of other places. It's one of the drawbacks of such an intricate network; fall-out spreads rapidly, causing bad experiences for travellers.
Improving performance, convenience and traveller experience is key to making our railway system fit for the future; that is not rocket science, but it can still be a complicated jigsaw puzzle. To solve it together with the whole Dutch railway sector, the Dutch government published a new Long Term Railway Policy Agenda in 2014, focusing on improving the reliability of operations, before expanding them.
I believe that real progress is found in looking through the eyes of passengers and shippers. They expect a well-tuned railway on which reliable trains bring passengers and goods comfortably, safely and timely to their desired destinations. And they expect train operations to connect smoothly to other means of transport.