Competition strengthens German rail sector
Posted: 7 April 2015 | Burkhard Bastisch, Managing Director, NWL | No comments yet
Since access to the German rail market was open to all rail operators, competition for services has strengthened the railway's ability to compete with other modes of transport. Burkhard Bastisch, Managing Director of NWL – the transport authority for the Westphalia-Lippe region – explains NWL's responsibilities and policies and how it is organised in a decentralised manner, plus information about the Rhine-Ruhr-Express (RRX) – one of Germany's biggest regional transport projects and among the most important mobility and infrastructure projects in North Rhine-Westphalia…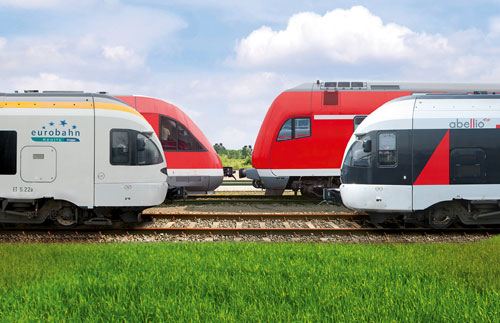 There are major differences between the railway scene and competitive landscape of Germany and those of other European countries. Up until the late-1990s, the national government was solely responsible for the organisation of regional transport in Germany. The 16 federal states have now had responsibility over this for two decades. Some states carry out this task themselves through subsidiaries, others have local government-run joint boards or transport associations. A total of 27 different organisations have since then been involved in planning, commissioning and organising local passenger rail transport in Germany. The organising authorities play a key role in the comm issioning of local passenger rail services. Through competitive contract processes (tenders), the organising authorities for local rail award contracts to rail operating companies for the provision of local transport services for a set term and in accordance with defined quality and performance criteria. As a result, approximately 64 different rail operating companies were competing with the Deutsche Bahn (DB AG, German Railway) in 2012, and about 24.1% of all transport services were provided by non-DB companies. The devolution and regionalisation of local passenger transport occurred in 1995/1996 and provided a considerable boost to competition. As a result, access to the market was open to all rail operators to an equal extent, and on the basis of fair conditions. There is a regulatory authority to ensure this, as well as a rail law, which provides for effective regulatory instruments.
Overall, competition means better and additionally optimised services in return for a balanced allocation of resources, resulting in a growth in passenger numbers, and strengthens the railway's ability to compete with other modes of transport.
The rest of this article is restricted to logged-in members. Login or subscribe free to read it.