Southeast European railways… A puzzle of national companies in need of a regional strategy
What options are there for the Southeastern Europe railway industry to up their game? Can concentrating on increasing infrastructure financing, adopting fairly-regulated competition and driving forward a clear transport policy help the situation? Libor Lochman, Executive Director at the Community of European Railway and Infrastructure Companies (CER) and Matteo Mussini, CER Head of Public Affairs and Operations, look at some suggestions…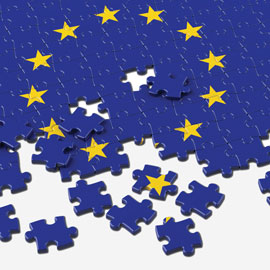 Around two decades after the collapse of the Soviet block and the breaking up of Yugoslavia, Southeast Europe is still looking for a consistent regional narrative, where the European Union could serve as a solid reference for the development of its national public institutions and a framework for sound economic growth.
Instead, Southeast Europe is today a territory where the European and the Russian spheres of influence still compete over the strategic friendship of this or that country, with possibly other interferences from the Far East. Greece has been in the middle of a social, institutional, political and economic crisis for at least five years now and an exit from the Euro area looms on the horizon, while the EU is more often perceived as a problem rather than as a solution. Romania and Bulgaria, both EU Member States since 2004, are still far from completing what the Union defines as the 'Europeanisation process' – revealing once more how the Union has been incapable of promoting the respect of its most celebrated Copenhagen criteria. The Western Balkans, with probably the only exceptions of Slovenia and Croatia, struggle with regional cooperation and are far from being able to exploit the opportunities offered by their geographic position and a fast growing Middle East…
The rest of this article is restricted to logged-in members. Login or subscribe free to read it.