SEFT: Smart ticketing on rail in the South East of England
Posted: 6 August 2015 | Andrew Keating, Programme Director, South East Flexible Ticketing (SEFT) Programme | No comments yet
The past year has seen substantial developments for the South East Flexible Ticketing (SEFT) Programme. Andrew Keating, Programme Director, gives Global Railway Review an update…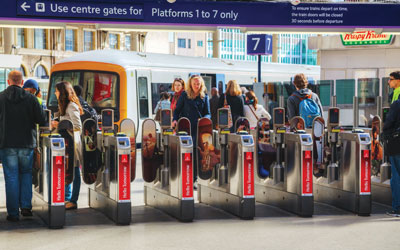 Over the last 12 months, the South East Flexible Ticketing (SEFT) Programme has seen significant change. Now well into its delivery phase, the programme received HM Treasury and Rail Investment Board approval in July 2014. Since then, SEFT has evolved into a great team of systems engineering professionals, who are currently delivering the new ITSO-based shared back-office solution for train operators. As you'd expect, we are doing it on time and to budget. And now, we're signing-up train operators to use the new back-office and deliver smartcards to their customers over the next few months.
Who, what and where?
SEFT is delivered through the Rail Settlement Plan – part of the Association of Train Operating Companies (ATOC) – in partnership with the Department for Transport (Dft) and Transport for London (TfL). There are 11 train operating companies (TOCs) in the scheme, encompassing stations as far north as Peterborough and as far south as Weymouth. SEFT will reach some 2.4 million season ticket holders, covering 390 million passenger journeys per year.
Smart on National Rail and Oyster smart ticketing – two integrated systems
While the scale of SEFT on national rail is significant in its own right, as a large number of the South East's rail customers need to travel seamlessly into or through London, SEFT and TfL's Oyster scheme will integrate into this regional – and ultimately national – smart ticketing picture.
The rest of this article is restricted to logged-in members. Login or subscribe free to read it.