The strategy for Portuguese railways 2014-2050
Posted: 1 October 2015 | António Ramalho, CEO of Infraestruturas de Portugal | No comments yet
Infraestruturas de Portugal, the State-owned company established from the recent merging of REFER, E.P.E.,(railways administrator) and EP-Estradas de Portugal, E.P., (road administrator), both former public infrastructure managers, is putting together an ambitious programme to expand and modernise the rail network in Portugal, supported by EU funds, with a total investment of approximately €2.75 billion. António Ramalho, CEO of Infraestruturas de Portugal, provides more information…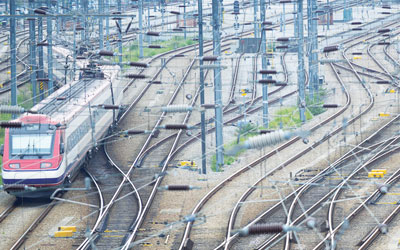 Infraestruturas de Portugal, the State-owned company established from the recent merging of REFER, E.P.E.,(railways administrator) and EP-Estradas de Portugal, E.P., (road administrator), both former public infrastructure managers, is putting together an ambitious programme to expand and modernise the rail network in Portugal, supported by EU funds, with a total investment of approximately €2.75 billion. António Ramalho, CEO of Infraestruturas de Portugal, provides more information.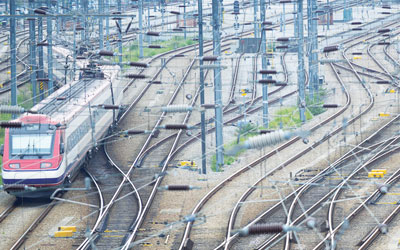 On 1 June 2015, road and rail infrastructure began to be managed by a single company – Infraestruturas de Portugal. This arose from a joint, integrated and complementary strategy which is engaged in the conception, design, construction, financing, maintenance, operation, rehabilitation, enlargement and modernisation of road and national railway networks, including the command and control of train movements.
Infraestruturas de Portugal is positioned as manager of multimodal mobility, enhancing the asset management, synergies and new recipes to ensure the provision of a sustainable, safe and efficient service.
Programme to expand and modernise the rail network in Portugal
Within the Portuguese strategy for railways 2014–2050, and according to the principle of co-modality, evolution of the national rail network must realise and respect the role of other modes of transport and occupy the space where the path of the railroad is more efficient and competitive.