Much-needed investment to modernise Czech infrastructure
Posted: 4 February 2016 | Mojmír Nejezchleb, Deputy Director General, and Anna Kodysová, Head of the International Relations Department at the Czech Railway Infrastructure Administration (SŽDC) | No comments yet
Despite the Czech Republic's railway infrastructure being in a suitable condition, it still requires a lot of investment and intensive modernisation for it to fall in line with the quality of other railways of the European Union and Western Europe. Mojmír Nejezchleb, Deputy Director General, and Anna Kodysová, Head of the International Relations Department at the Czech Railway Infrastructure Administration (SŽDC), explain that recent investment has helped to improve some key sections, especially with the modernisation of large railway bridges on regional routes…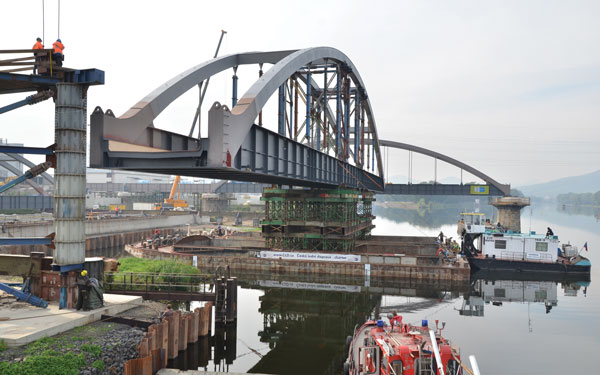 Despite the Czech Republic's railway infrastructure being in a suitable condition, it still requires a lot of investment and intensive modernisation for it to fall in line with the quality of other railways of the European Union and Western Europe. Mojmír Nejezchleb, Deputy Director General, and Anna Kodysová, Head of the International Relations Department at the Czech Railway Infrastructure Administration (SŽDC), explain that recent investment has helped to improve some key sections, especially with the modernisation of large railway bridges on regional routes.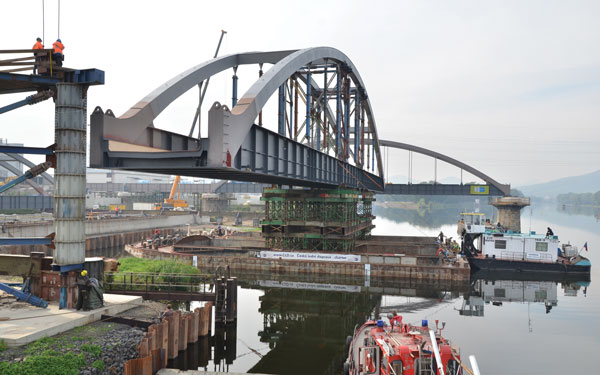 Corridors We have almost completed all four Czech 'backbone' corridors under European interoperable parameters (see Table 1 on page 16). The backbone of the Czech railway network forms part of the defined Regulation concerning a European Rail Network for Competitive Freight (Rail Freight Regulation 913/20101) entered into force on 9 November 2010. It is thus part of the most significant European route which provides rail connections with important harbours, whether from the North Sea or the Baltic Sea.
SŽDC – the Czech Railway Infrastructure Administration (RIA) – is a member of the four Rail Freight Corridors (RFCs) shown in Table 2 on page 17.
Other investments in the Czech railway infrastructure In addition to modernisation of the aforementioned essential 'backbone' networks of the Czech Republic, redevelopment of large railway junctions are also in progress. Large projects carried out in 2015 include the modernisation of junctions in Ústí nad Orlicí, Olomouc, and Plzeň, plus the great construction project and development of new tunnels on the Rokycany–Plzen route (Ejpovice tunnel).
We have also concentrated on rail freight capacity projects, electrification projects for selected routes, and the development of the ETCS system in compliance with the approved National Implementation Plan.
Project financing
The Czech Railway Infrastructure Administration was as a national railway investor, successful in gathering subsidies from funds of the European Union. Projects were co-financed mainly from the Operational Programme Transport I (OPT); starting this year, we enter OPT II, and we will also use a new tool called the Connecting Europe Facility (CEF) where we were successful in the initial call with all five of our submitted applications. Together with Czech national resources, we had more than CZK 40 billions available for capital constructions in 2015, which has been a record-breaking amount since RIA's foundation on 1 January 2003. Thanks to this financial 'injection', many projects could be carried out (approximately 100 construction projects were in progress on our network at the same time) which required demanding closure operations resulting in impacts on traffic continuity. On the other hand, after completing these investments, we will be able to offer a more modern and high-quality railway of European parameters to all rail carriers…
Issue
Related organisations
Related regions