Southern Africa railway revitalisation…
Posted: 23 March 2016 | Jerzy Wisniewski, UIC's African Region Coordinator | No comments yet
The Southern African Region can be considered as including the countries of Angola, Botswana, Lesotho, Malawi, Mozambique, Swaziland, Namibia, Tanzania, Zambia, Zimbabwe and South Africa. This region is close to the Indian Ocean and also comprises the Comoros States, Madagascar, Mauritius and Seychelles. The UIC has collaborated with experts from the African region in a study called: 'Revitalisation of Rail in Africa: Destination 2040' which was supported by the African Union and endorsed at the 3rd African Transport Ministers meeting in Malabo in 2014…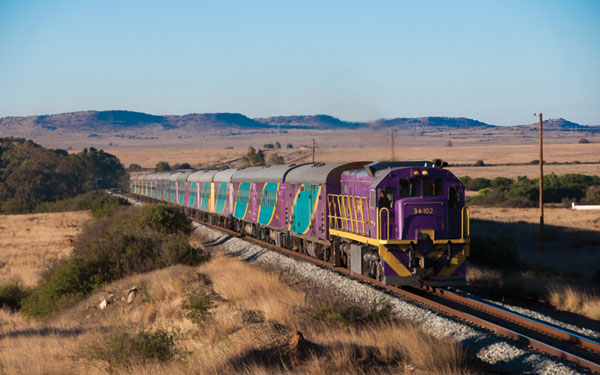 African extensions of some networks (South Africa and North Africa) were implemented for an urgent and economic exploitation of the continent's mining and agricultural wealth. The rapid urban development phenomenon does not only mean that more people live and work in cities, but also that a large amount of individuals and assets travel more in urban areas and therefore cover longer distances.
avel more in urban areas and therefore cover longer distances. However, the way in which most African cities respond to these rising needs shall have environmental and economic efficiency consequences and will also affect the liveability of these agglomera – tions. The significant growth of informal trade in Africa indicates that the volume of intra-African exchanges is not as weak as suggested by official statistics. For example, according to some surveys, the value of informal trans-border trade in the member countries of the Southern African Development Community (SADC) can reach 17.6 billion dollars per year, which represents 30-40% of the total exchanges carried out within this community.
Recently, a Programme for Infrastructure Development in Africa (PIDA) was developed: energy, transport, water supply and information and communication technology (ICT) have been taken into consideration in this study. While stressing the beneficial economic and environmental impact and its safety (compared to road transport), two railway components were identified in the PIDA programme, namely: in Southern Africa, to link the centres of production/consumption in landlocked countries to the Pacific (Durban, Maputo or other ports) and/or to the Atlantic (Walvis Bay)…
The rest of this article is restricted to logged-in members. Login or subscribe free to read it.