The challenges of integrating the South American railways
Posted: 25 May 2016 | Guilherme Quintella, Chairman of UIC Latin America | No comments yet
Integrating the infrastructure of different transportation modes is now an irreversible trend. However 150 years ago, when the implementation of the railways in South America began, nobody envisioned the benefits that integrated planning would bring to the development and the economy of South American countries…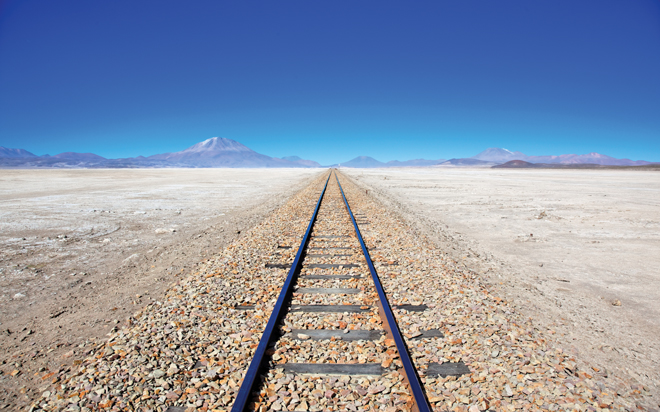 We are now in the 21st century and the lack of transportation options and logistics problems are still major impediments to the stimulation of trade in the region. South American countries currently receive 16% of Brazilian exports – a figure far below their real potential, considering the potential 11 South American trading partners.
The current scenario of South American logistics hinders the efforts of its countries to strengthen their business ties through the negotiation of trade agreements and the formation of regional blocs. The weaknesses of the South American transportation infrastructure, particularly in the Southern Cone, are now a greater barrier to regional trade than customs duties.
Currently South American railways, which have always played a major role in the transport of primary export products such as iron ore and agricultural commodities, continue to fulfil the same role due to a number of factors that have prevented their development. These include the concentration of investments in roads, different track gauges, disadvantaged geography, and management problems.
For these and other reasons, railway integration between countries is still a distant reality, although there are great opportunities to increase the participation of railroads on the trade flows. To accomplish this goal, there needs to be greater multilateral, political and financial understanding to overcome the barriers to railway transportation, as well as more investment in the intensive use of rail transportation, whether it be freight or passengers.
We can consider the long land distances as one of the most challenging aspects, as the South American continent has an area of 17.8 million square kilometres. Such scale makes the Andean region and the Atlantic coast – where most of the economic activities and the highest population density are concentrated – distant islands. For instance, the land connections between Brazil and the other countries in the region, if any, consist of roads that are often problematic and cover distances of up to 6,000km between the regions with the greatest economic and population concentration…
The rest of this content is restricted to logged-in members. Login or subscribe free to read it.
Issue
Related topics
Related regions