The Digital Railway: vital in delivering the greatest benefits for freight customers and passengers?
As demand for rail transportation in Britain grows, David Waboso CBE, Managing Director, Group Digital Railway at Network Rail explains that a digital railway will be key to delivering the greatest benefits for freight customers and passengers…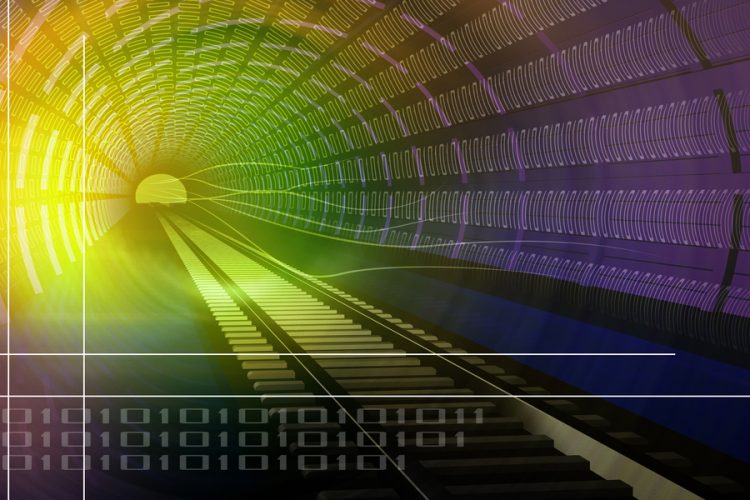 Over the last 20 years the number of passengers using Britain's railway has doubled, and a billion extra journeys are forecast by 2030.
However, demand for services has grown at such a pace that we are now running out of capacity at key 'pinch points' around the country. This leads to congestion for both passenger and freight services. Across the network it's clear that Britain's railway faces an acute capacity crunch, which requires investment now. And we know that traditional enhancement methods alone cannot meet the capacity challenge.
By working together to deploy the same type of technology used in airports and the London Underground, we know we can deliver more frequent trains, better connections and greater reliability of services. 
During my time at London Underground we invested in digital train control and were able to increase capacity by an average of 30%, and achieve significant improvements in reliability and performance. It was a game changer. It enabled the underground to cope with a very significant increase in passenger demand without investing in new tunnels and infrastructure.
So, whilst being aware of the differences between metro systems and mixed use railways, we know our vision of modernised signalling and train control can help to solve real issues up and down the network. But we need to work innovatively and collaboratively right across the industry.
That's why we're working with the supply chain, including those with experience of deploying digital solutions in other rail environments and other industries, to agree how best to accelerate delivery. An important consideration will be the funding and financing of the required investment from both public and private sources.
And it will be important to share knowledge and leanings from across Europe. Our collaboration with ProRail (the Netherlands national railway operator) will speed-up development and delivery of the next generation of digital train control and signalling. By working together, we're helping to secure maximum benefit and help set the agenda for the future.
A digital solution not only updates the infrastructure and systems owned and managed by Network Rail, but changes things like how train drivers interact with signalling technology or how standards and policies evolve to keep up with technology safely. So it's vital that Digital Railway is a cross-industry approach. This is key to delivering the greatest benefits for freight customers and passengers.
Biography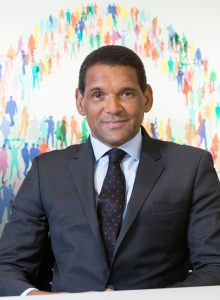 David Waboso CBE is an internationally renowned engineer and project manager who has worked for some of the world's most prestigious engineering and consulting firms on infrastructure programmes in the UK and internationally. David has advised governments and agencies around the world on railway strategy. He is a past-president of CoMet (the international organisation of Metros), working to share and benchmark best-practice.
A Chartered Engineer, David is a Fellow of the Royal Academy of Engineering, a Fellow of the Institution of Civil Engineers, a Fellow of the Institution of Railway Signal Engineers, a Fellow of the Association for Project Management, and also holds a Fellowship to the City and Guilds Institute. After obtaining degrees in engineering, David taught maths in inner-London before moving into infrastructure where his early career was in transportation and water supply projects including world-bank funded infrastructure developments in Africa. He then started his railway career leading the upgrade of the Docklands Light Railway, where in 1996 he was awarded UK Project Manager of the Year.
Following this he was recruited to the Jubilee Line Extension to take charge of completing the trains and signalling systems in time for millennium opening. David worked on the Thameslink and train safety programmes and for a period was the UK representative on the European Rail Agency. He held the position of Director Technical, at the Strategic Rail Authority where he led cross-industry programmes on ERTMS and system integration as well as being a non-Executive Director of the Rail Safety and Standards Board.
From 2005 to 2016 David was the Director of Engineering then Capital Programmes at London Underground, where he led the £10 billion Tube upgrade programme – the biggest in the company's history. David is currently Managing Director, Group Digital Railway at Network Rail. He was recently awarded a CBE for services to transport in London and was named as Leader of the Year in the Manufacturing and Infrastructure section of the 2014 Black British Business Awards.
In 2015 David accepted the role of President of the Association for Project Management (APM), the largest professional body of its kind in Europe, where he will champion the APM's commitment to advance project and programme management across the country.