Making ProRail more sustainable
Posted: 19 March 2017 | Karen te Boome, Manager of Environment and Sustainability at ProRail | No comments yet
ProRail – the Dutch railway network operator – is passionate about sustainability. But a completely sustainable railway doesn't just materialise overnight. Small incremental steps are being taken every day with significant progress being made in several key areas. In this article for Global Railway Review, Karen te Boome, Manager of Environment and Sustainability at ProRail, highlights the strides that have been taken within the Netherlands' rail network and its carriers toward its ultimate goal of carbon neutrality.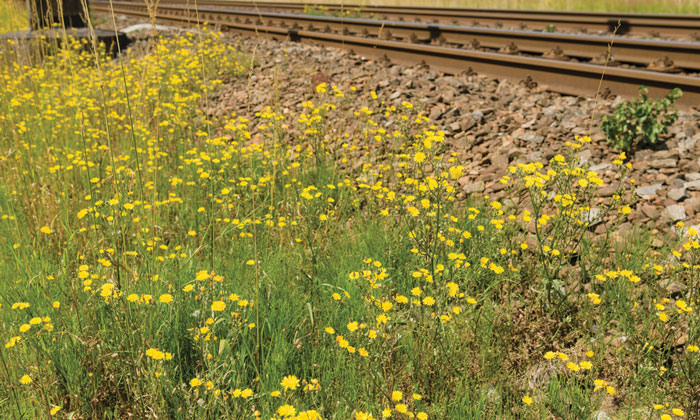 ProRail aims to be a CO2 neutral organisation by 2030. In order to achieve this, we are making energy savings where possible – for instance by replacing our company cars with greener models and switching to renewable energy sources. By 2030 we want to be self-sufficient in terms of electricity generation. This will be achieved by placing solar panels on the roofs of all suitable stations and platforms, and by placing screens along our tracks, which will contribute to reducing noise pollution and generating electricity at the same time. Track-side cuttings will be turned into biogas, platform paving or desk tops. Thanks to smart reuse and appropriate maintenance, the natural resources required for the construction of new tracks and stations will be minimised; this is our contribution to the circular economy.
Energy from renewable sources
Since January 2012, all our electricity needs have been met by green energy generated by wind farms. Solar panels placed on our stations and the new traffic control post in Utrecht have already generated 500,000kWh of electricity in 2016. To continue increasing this figure – and in an effort to create the largest 'sun roof' in the Netherlands – we will intend to install more solar panels, including on platform covers. In Eindhoven, for instance, we will be placing solar panels on platform covers during 2017, which will double the current solar energy production. At the moment, we source 25% of our natural gas from renewable sources. This will gradually be increased to 100% by 2020.